About Sustainable Schools
Shaped on a model of partnerships and collaboration, the Sustainable Schools Programme enables educators to instil in learners a sense of responsibility and a "Can Do" attitude in caring for themselves, others, and the planet.
To achieve this, a multitude of key learning and teaching interventions are offered – applicable in the classroom, the wider community, and everywhere in between – all while supporting whole school participation in a continuous learning, action, reflection and adaptation process.
The Sustainable Schools Programme employs Key Interventions integral toward guiding schools on their sustainability journey.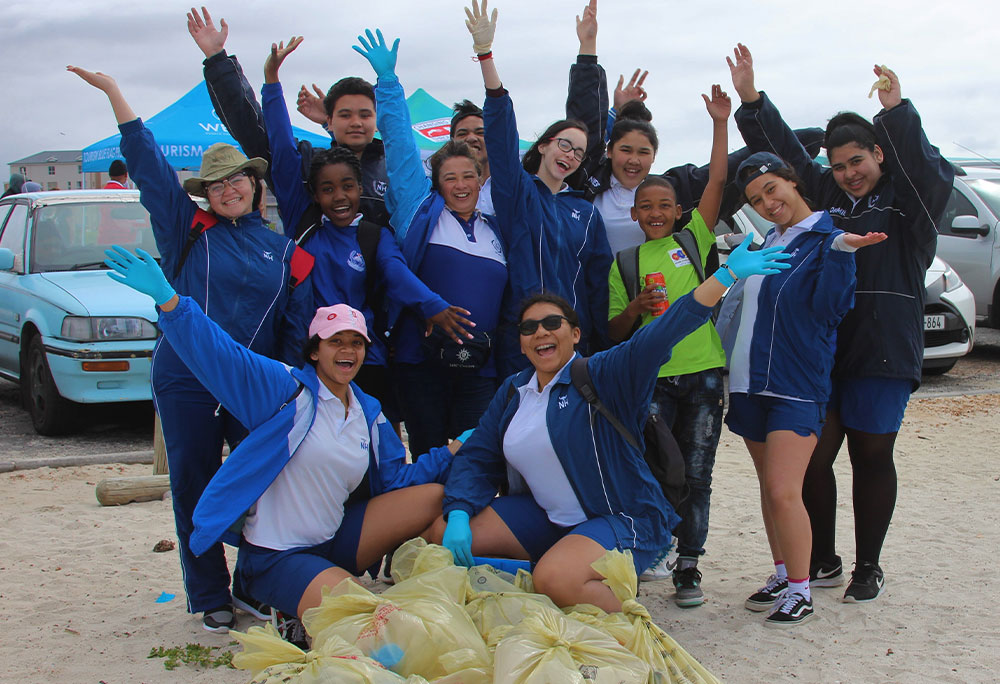 Key Interventions On Offer To Registered Schools Include: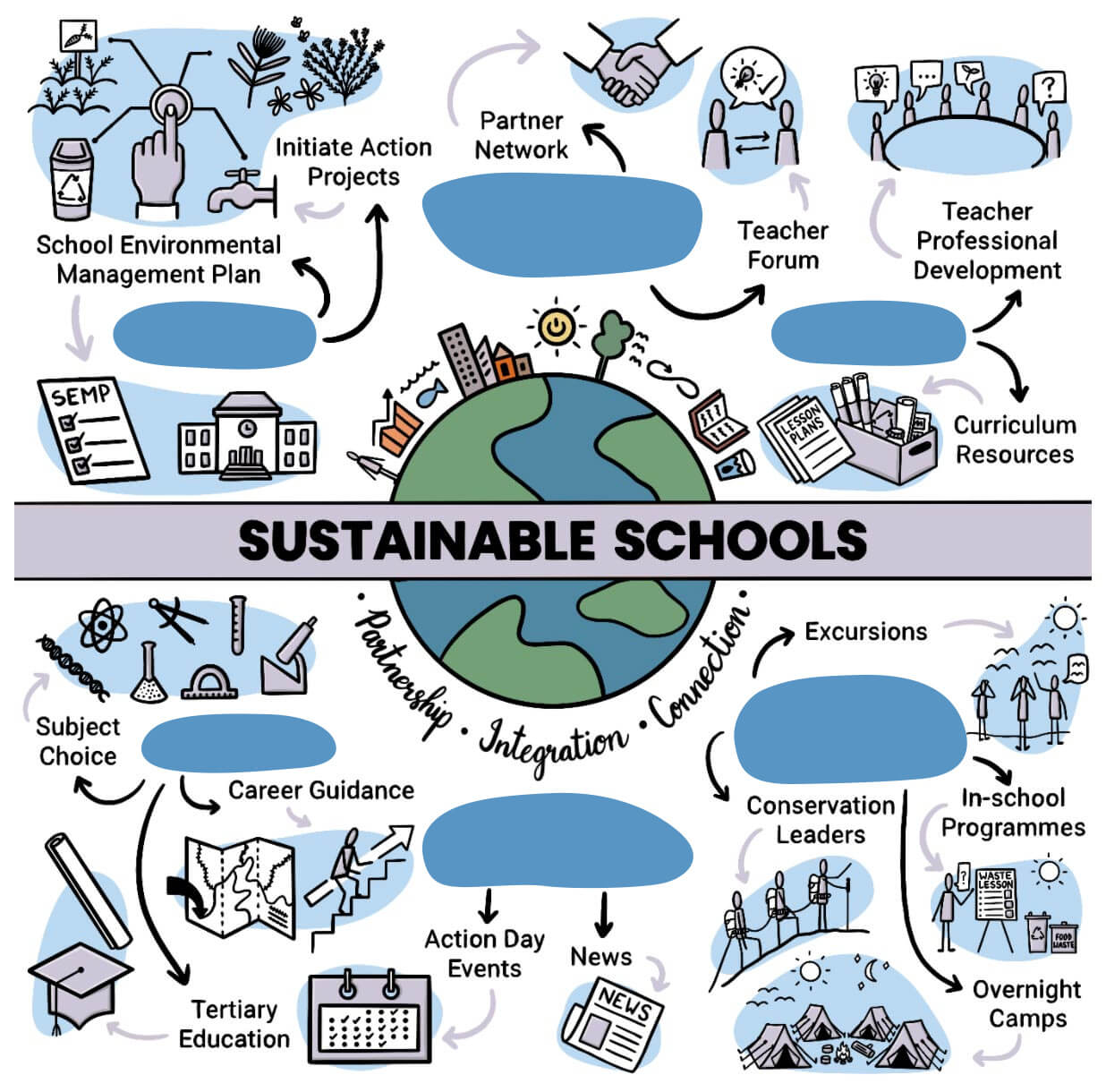 An adaptive, unique and immersive journey in Education for Sustainable Development.
An improved school environment which can lead to school management savings.
Support with hands-on environmental projects.
Recognition and rewards for positive and sustained change.
School visits and individualized support sessions, on-line or in-person, with Programme School Coordinators.
Membership to a Community of Practice, made up of a diverse partner support network.
Access to a discussions Forum of like-minded Teachers.
Accredited Professional development workshops.
Access to all curriculum materials and resources, underpinned by quality, support information.
Access to guidance and information for youth to pursue a career in the green economy
A variety of Action Day events for your school community to broaden its action-taking activities and sphere of influence. 
Sharing & celebrating your success – be inspired and inspire!
Multiple immersive learning experiences for you and your learners. Exactly what these look like will depend on your local Sustainable Schools Implementing & Supporting Partners.
How does the Sustainable Schools Programme work?
Every school is unique in terms of where it's placed, the community that surrounds it, and its distinct biodiversity. This programme takes your local relevance into consideration in partnering with your school to create a custom plan to achieve do-able goals when it comes to environmental sustainability.
Along your journey toward sustainability you and your learners will connect with and explore your environment, spearheading the planning, design and action-taking opportunities. This is done in collaboration with your communities, stakeholders, and with the support of your School Coordinator.
We guide you through these steps, helping you feel confident in making the most of your natural environment, while also preserving it for the future. You don't just get a manual where you are left to figure it out on your own. We partner with you and walk the road with you, one practical, sustainable step at a time – making the world a better place as we go!
The Sustainable Schools Programme is is led by a team of passionate individuals with a host of backgrounds ranging from conservation and education through to psychology and social science.
The Nature Connect team is the force behind the Sustainable Schools Programme and Hub! Having developed the Programme, we also coordinate and deliver support to schools in the Western Cape and Gauteng provinces. Beyond these boundaries, Lapalala Wilderness School and One Planet SA are our Implementing Partner organisations, coordinating and delivering the Sustainable Schools Programme to schools in the Limpopo and Kwazulu-Natal provinces respectively. It is the dream that more organisations join the programme, and deliver across every province and beyond our borders, so that all learners from all schools everywhere can benefit.
We look forward to guiding you, your learners, and your school in learning more about caring for our environment for the benefit of everyone.