Get Involved
Help Empower the Community
Sustainable Schools invites you to be part of our collective journey towards a healthy planet for healthy people! We can do so much more when working together towards a common goal!
Empower communities and change makers
We need your help to offer all learners and schools the opportunity to participate in life changing nature experiences.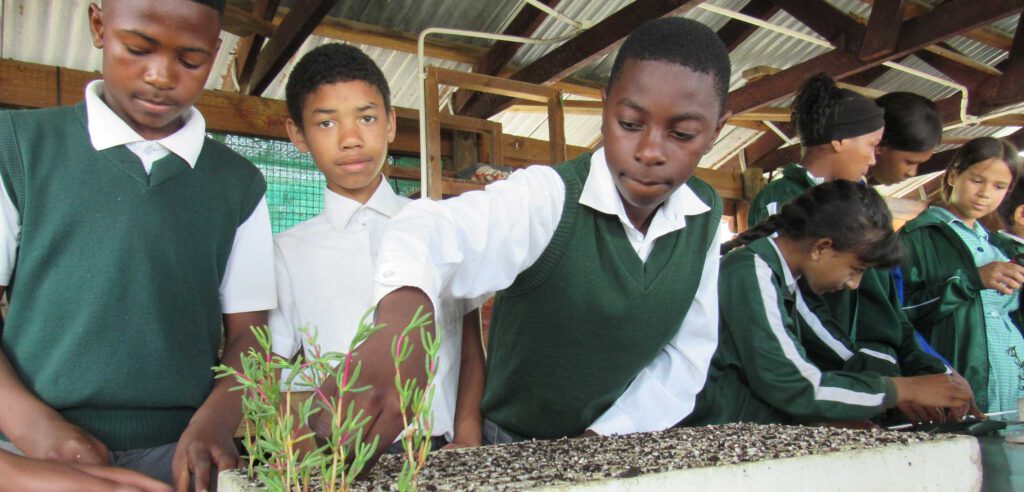 We are proudly non-profit.
Your donation to us might entitle you to a tax break. We are a public benefit organisation and as such can issue a Section 18A tax certificate to the value of your donation.
Simply select an amount that you would like to donate and it will be added to your cart.
Should you want to make a donation of a higher value or a monthly contribution to our Sustainable Schools Programme please contact sustainableschools@natureconnect.earth.
Spread the word about Sustainable Schools to help us grow our network of like-minded teachers and partners.
Support a school or class
Looking to support a school or a whole class
Support a school
Support a school on its journey toward sustainability.
Support a class
Support a class of 45 learners on a 3-day environmental overnight camp.
Have some spare time? We can always do with your know-how and experience!
Lend us your talent and time!
Some of the areas we need your help in are: marketing/advertising, photography, videography, copy writing, instructional design, and green economy expertise. 
If you would like to volunteer your time and skills to help us continue taking action for sustainable change.