Exploring Coastal Marvels at Bokbaai: A Day with Margo and George Branch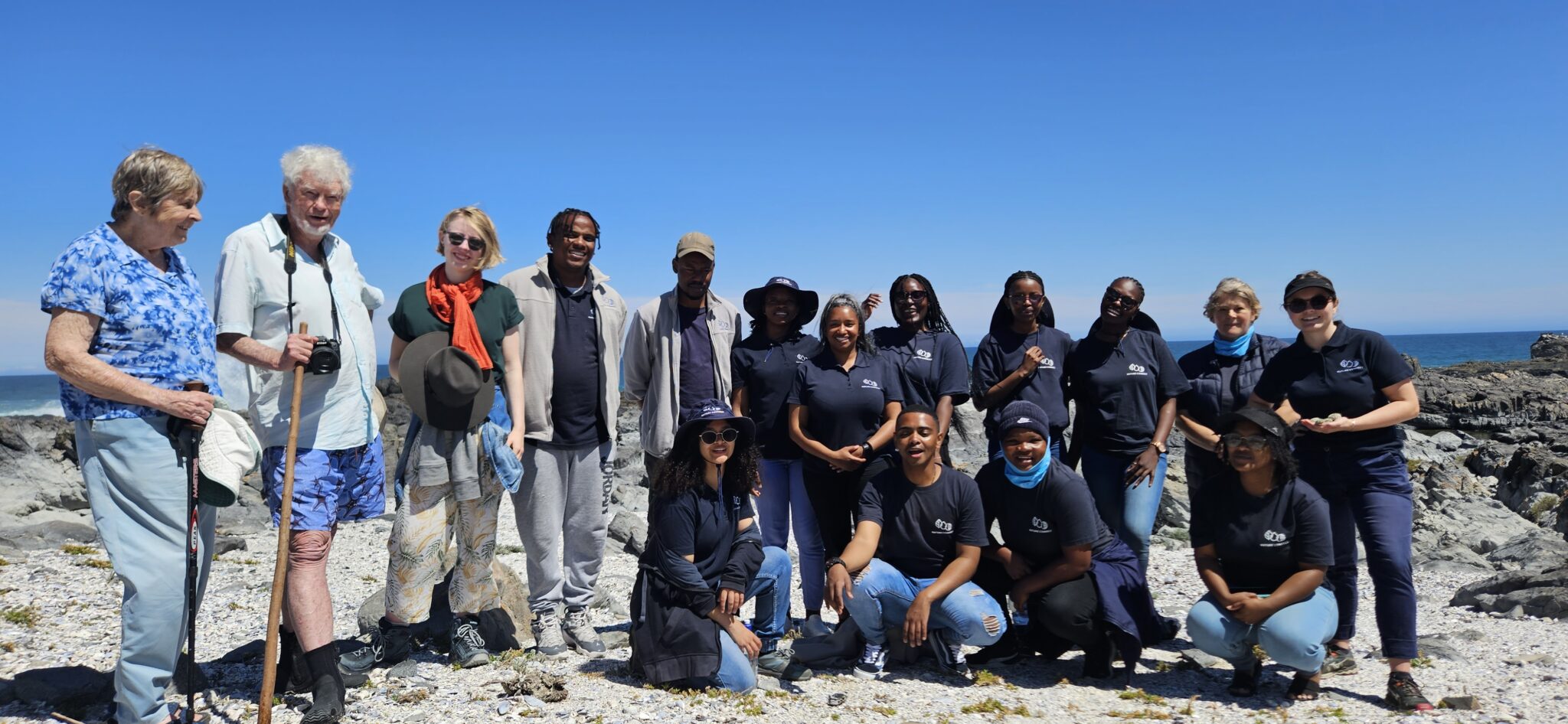 On Tuesday, October 3rd, the Sustainable Schools Hub had the privilege of hosting a workshop facilitated by Margo and George Branch, experts in coastal and southern African shoreline ecology. Margo and George are renowned authors of marine science reference books, including Living Shores, Two Oceans, and Exploring the Seashore.
The workshop aimed to benefit the education team and representatives from Greenskills. Among the attendees were casual educators Chrissy and Mario, SSP Interns Senamile, Yonela, Xoliswa, and a volunteer from Germany, Hannah. Also present were Grace, a Work-Integrated Learning (WIL) student, and educators Anwar, Liezal, and Nhlanhla. The Greenskills team was represented by Petro, Jose, and Emma.
But why did we bring these experts to Bokbaai? Well, Margo and George Branch have played a vital role in developing the Bokbaai Biodiversity Room and advising on educational programs at this coastal site. The aim of the workshop was to enable educators to interact with them, gaining valuable insights into lesson ideas and how best to utilize the Bokbaai site for educational marine and coastal activities.
During the workshop, Margo and George shared their expertise on using the Exploring the Seashore and Two Oceans books to delve deeper into the various shells and creatures found on the Bokbaai beach and in the tidal rock pools. They led a sandy-shore walk on the main beach to discover and collect items for investigation, sorting, and comparison.
Exploring the rock pools and the rocky shore, they emphasised the significance of planning activities around the tides and paying attention to the finer details of coastal life. Margo also imparted a skill – making seaweed cards, which not only helps preserve seaweed but also offers a closer look at the different types found on the shore, serving as a record of Bokbaai's coastal biodiversity.
In summary, the workshop with Margo and George Branch was an invaluable experience. Attendees departed with newfound knowledge and a wealth of ideas for future lessons and programs. Having had the opportunity to tap into the vast knowledge and experience of these experts was indeed special, contributing to the ongoing educational efforts at Bokbaai.