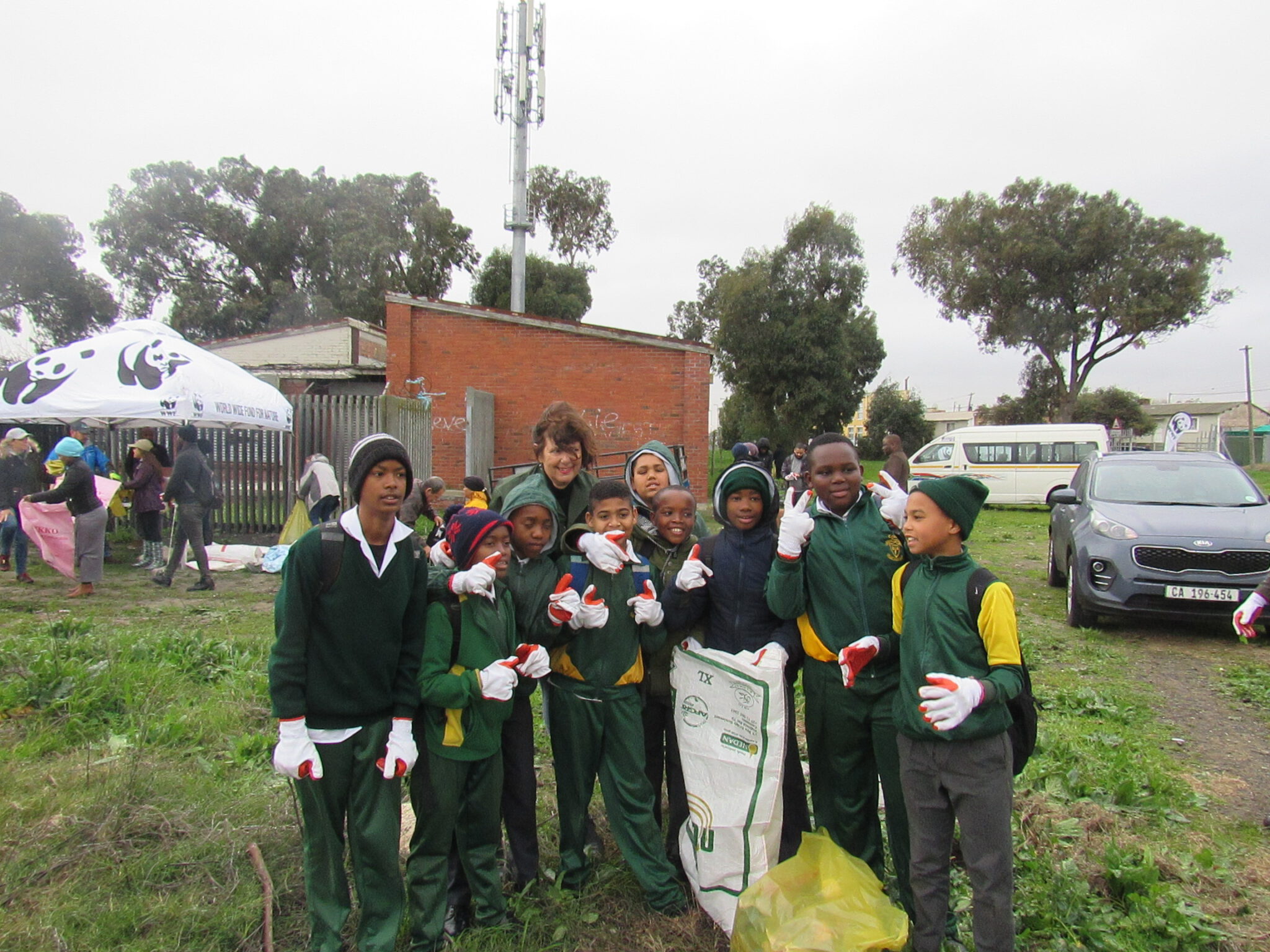 #MANDELADAY
Youth Of Cape Town Make A Difference
"There can be no greater gift than that of giving one's time and energy to help others without expecting anything in return – Nelson Mandela." 
Nelson Mandela International Day, well known as Mandela Day, is held every year on the 18 July 2019. This day comes as a remembrance of Tata' Mandela's life but it means more than that, it is a global day where we celebrate Mandela's achievements in the fight for democracy, human rights and peace reconciliation.
CTEET in partnership with the WWF-SA graduate interns, Help Up, Sea the Bigger Picture and Friends of the Liesbeek planned a waste and river clean-up at the Cape Town Association for the Physically Disabled (CTAPD) in Bridgetown, Athlone.
We were honoured to have the Minister of Environment, Forestry and Fisheries join on the day – Ms Barbara Creecy. It was inspiring listening to the Minister address the Grade 7 learners from Cypress Primary School who also joined for the day.  The Minister told the learners "we live in different times and there is a different struggle, and that is a struggle to save our planet". We couldn't agree more! A few words were also said by WWF-SA CEO Morné du Plessis, CEO of the CTAPD Wilfred Diedricks and City of Cape Town Head of Nature Conservation, Bongani Mnisi. Bongani spoke about the importance of understanding conservation and having a clean environment. He strongly encouraged learners to visit the nature reserves around the City of Cape Town as an educational learning tool.
After the short talks, CTEET educators Justine and Ndumi facilitated an environmental education session with the learners. The recycling sorting game was a huge hit with the learners as they cheered on their teams to see who could sort the recycling the fastest and win! At the end of the day everybody was a winner!
All in all, we filled up 182 bags and an estimated 2,5 tonnes of rubbish was removed! This is only a small step to a much bigger problem, the fight to save our planet. We hope that Cape Town citizens will start taking more pride in their environment and help us end plastic pollution and create a happier, more sustainable future for all generations to enjoy.
Written by Wanda Tshangela & Tevya Lotriet