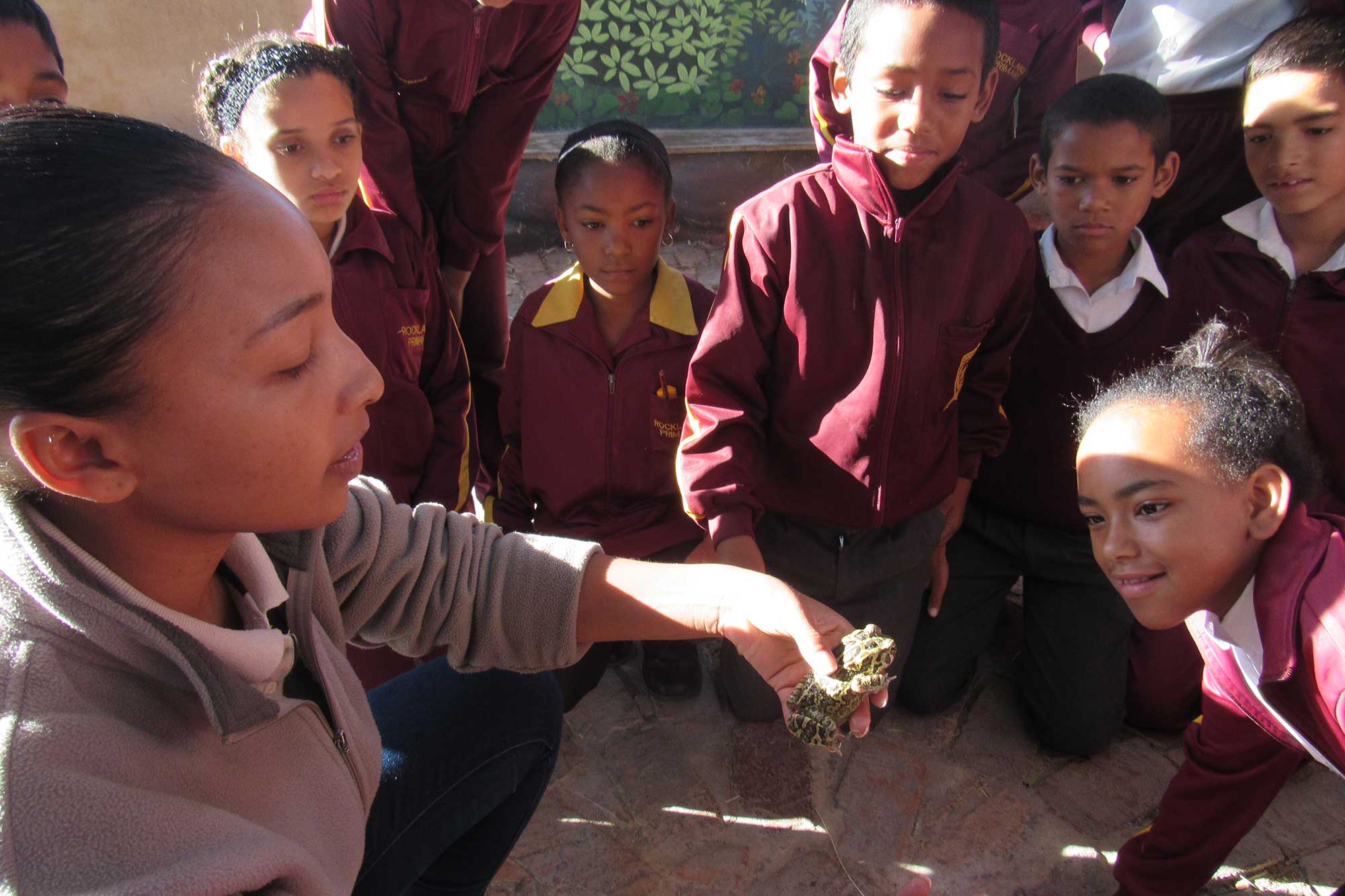 To celebrate Outdoor Classroom Day on the 18th May, we facilitated lessons with environmental clubs from Eco-schools in Cape Town – Hillwood Primary, Sid G Rule Primary, Strandfontein Primary and Rocklands Primary.
The outdoor classrooms focused on encouraging the pupils to interact more with their environment and to take an interest in nature. The learners were taught about the importance of water, learning about why we need to save water and how it affects our biodiversity. They were exposed to different birds found in local eco-systems around them and how different animals fit into a food chain, each playing an important role. Our Educators also led show-and-tell sessions with an endangered Western leopard toad and a Marsh terrapin – an exciting highlight for the learners!
Cape Town is now under Level 4 water restrictions and the need for water-wise lifestyles is becoming more and more necessary. Learners were shown how to implement grey-water drip-systems in their school gardens. This practical session involved planting a 2L bottle next to a tree or shrub in the garden, with holes around the bottom. This bottle is then filled with grey-water, and the cap closed. This ensures slow release of re-used water, limiting evaporation and delivering water directly to the roots. Learners bring grey-water from their homes and collect from around the schools to use in this system. Easy-to-implement systems like this are so important to show learners that they can make changes in their daily lives and inspires them to re-use waste, recycle and save water.