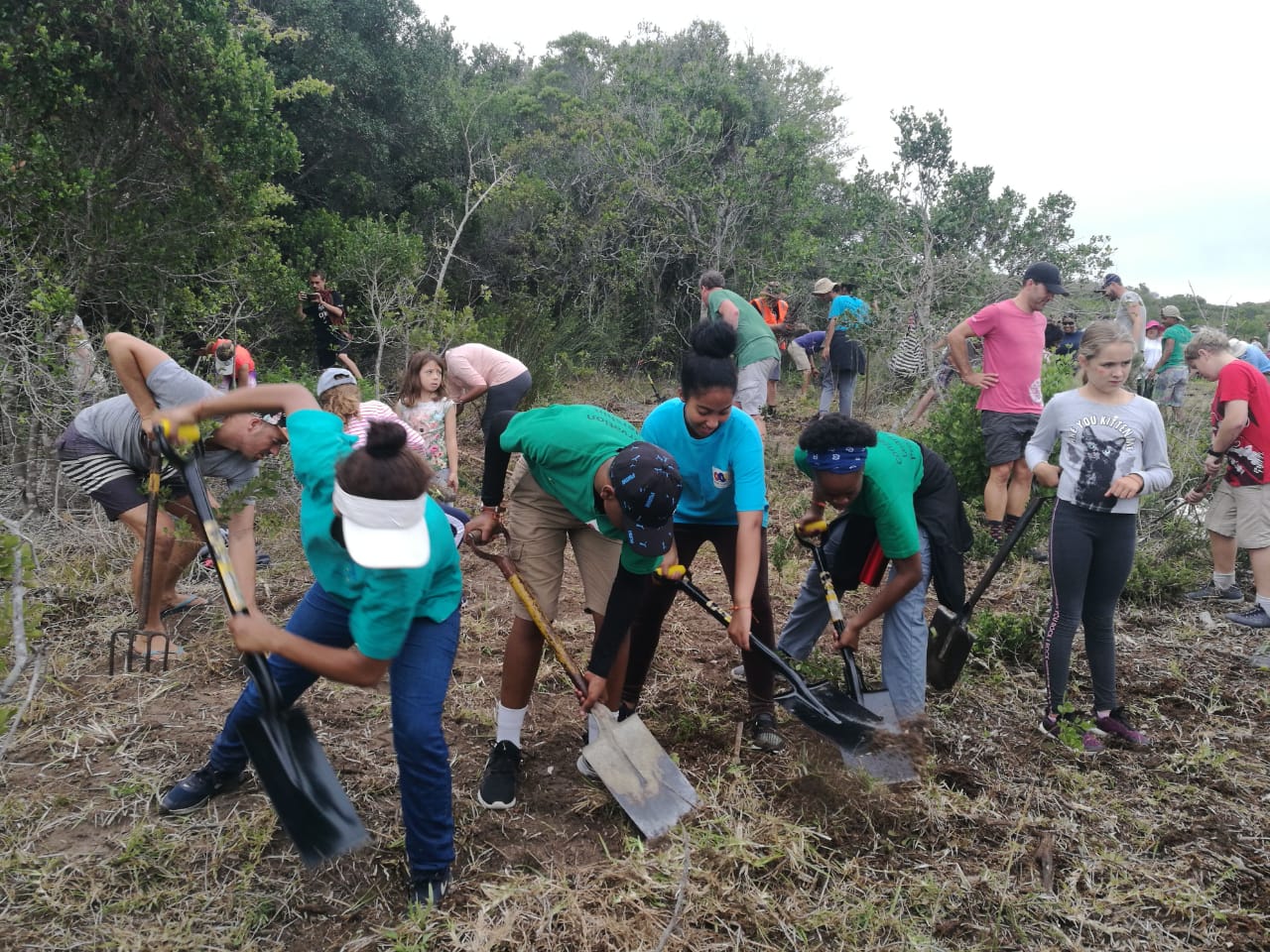 Reforesting Fun
The members of our Conservation Leadership Programme (CLP) were lucky enough to attend the recent Reforest Fest near Hermanus. We extend a huge thank you to Greenpop who helped make this experience possible for our budding environmental champions.
Erin, aged 17, has been part of CLP since 2013. This is her testimonial from the weekend:
"We arrived on site Friday evening (15 March) and even though the festival wasn't in swing at the time the feeling of peace and serenity was in the vicinity. Being at the festival was a spiritual awakening and it was more than another camp, it was more of a journey to a better more fulfilled you.
I learnt that there is more to life than being behind televisions, computer and cell phone screens, I learnt that being content in your environment and being at peace with yourself can lighten up any conflict or situation.
On Saturday morning as a unit we planted 2005 trees, there was structure in the way we did this and we didn't work in a way that would set the environment back. The method in which we planted was very environmentally savvy and we got to work and connect with other people. One thing that was really interesting about the trees that we were planting was the fact that they were all (other than being indigenous) grown from the ancient forest itself so that the genetic makeup wouldn't be changed.
Overall the weekend was unbelievable, the freedom that we got was exceptional and the lessons we learnt were unforgettable. I am extremely and will forever be grateful for this wonderful opportunity and experience of loving the earth, myself, as well as other living beings."