Super Sustainable Schools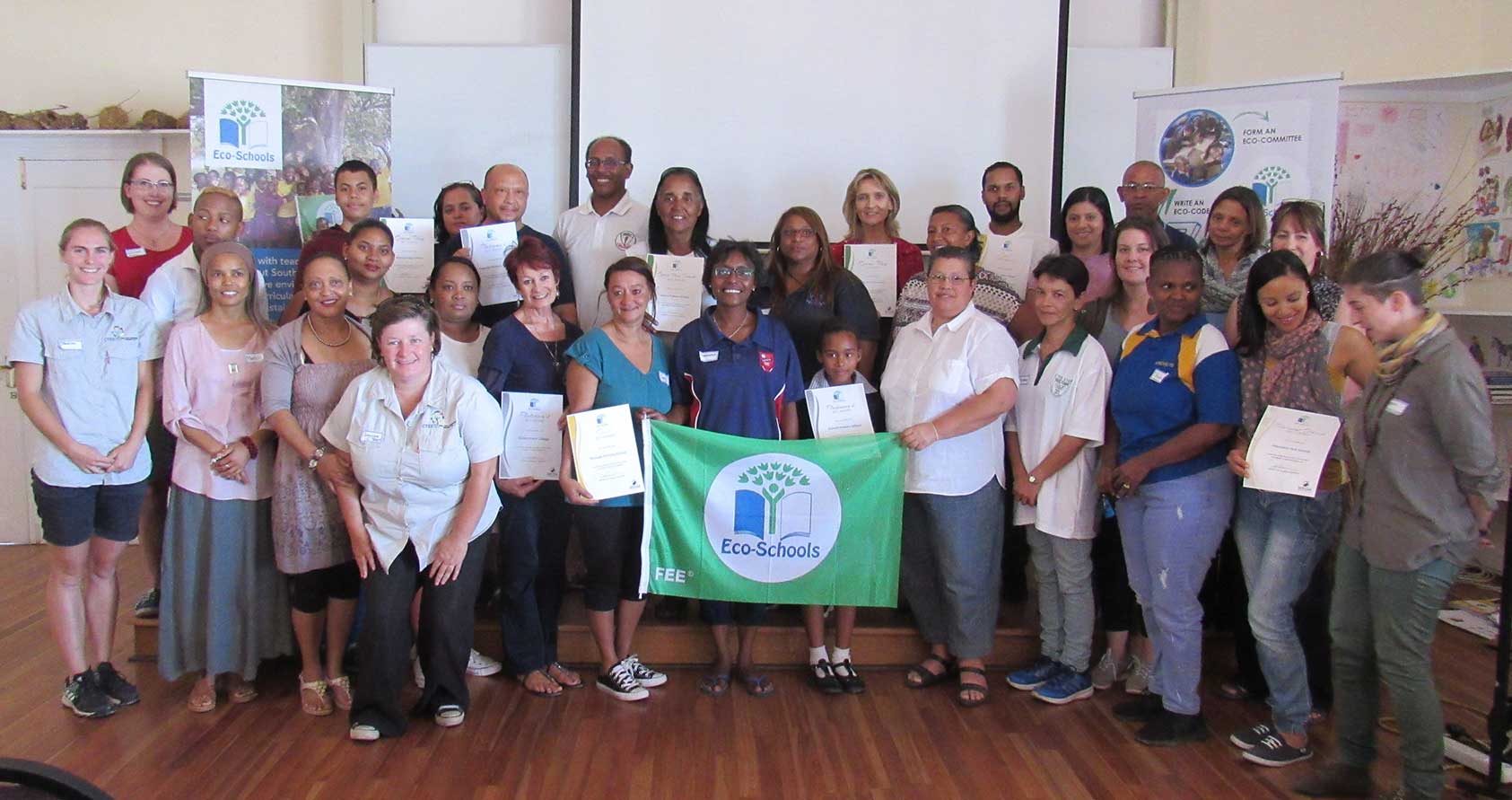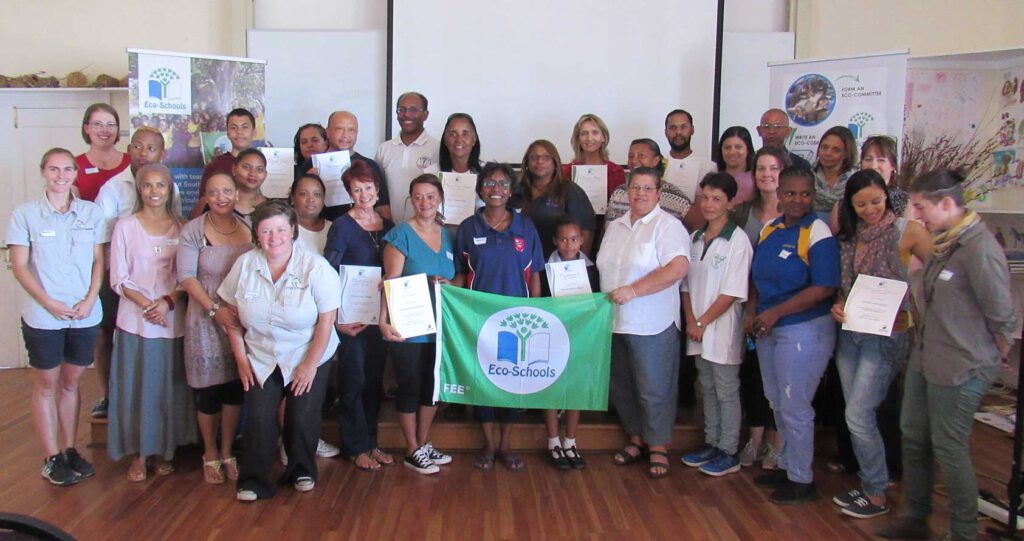 On Saturday, 17 March 2018, WESSA hosted the annual Eco-Schools Awards Ceremony to celebrate the wonderful achievements of the participating schools. The Eco-schools Programme is an international programme of the Foundation of Environmental Education (FEE) and is active in 58 countries around the world. Through the programme, learners are engaged in the classroom and through hands-on experiences with tackling environmental issues. This approach aims to promote environmental awareness and sustainability within schools and communities.
This programme is facilitated in the Southern Suburbs and Cape Flats by the Cape Town Environmental Education Trust (CTEET), where 21 Schools are part of the programme and were recognized for their successful involvement.
The Awards Ceremony took place at the Kristo Pienaar Environmental Education Centre, Tygerberg Nature Reserve. Guests were introduced to the reserve by CTEET Intern, Lauren Conradie. Following the introduction, the attendees were taken on a lovely Interpretive Nature Walk past a number of rehabilitation sites, to showcase the conservation efforts thus far achieved by the reserve. The teachers all enjoyed learning about the reserve and being exposed to a different aspect of conservation.
Following on from the walk Mr Haroon Mohamed, from the Western Cape Education Department, gave an informative presentation on the WCED's appreciation of the Eco-Schools Programme.
During the awards, teachers and learners were acknowledged for the work they have done in implementing the programme in their schools, and making it the success it has become. Schools have started indigenous gardens, grey-water systems and recycling projects – all with the aim of improving the environmental management of the schools, and inspiring learners to take action for the environment. Well done to all the schools, teachers, and learners for being conservation champions!