Sustainability starts with teachers.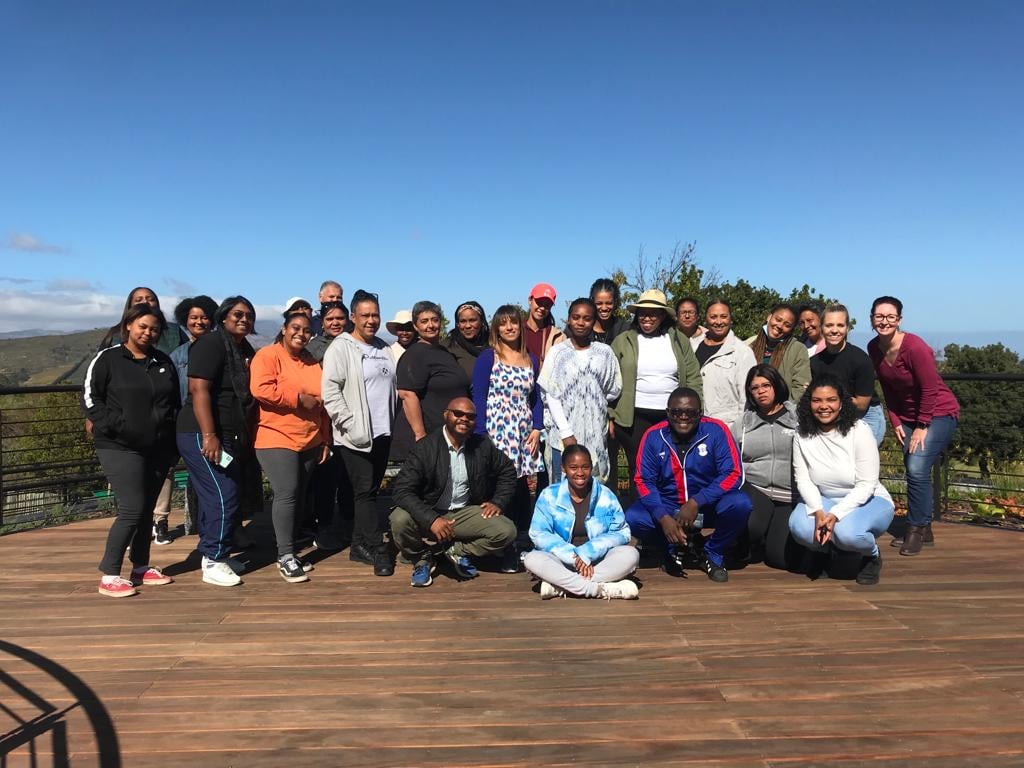 Our Sustainable Schools programme would definitely not be possible without the educators who are passionate about transforming their schools and communities. This term we were able to host two teacher workshops. These workshops help teachers incorporate inquiry-based activities aligned with the school curriculum into their day-to-day teaching.
Our first event was held at the Two Oceans Aquarium and served to welcome new 2022 Sustainable Schools participants and recognise the success and hard work of the 2021 Sustainable Schools participants. The Nature Connect education team assisted at the workshop and ran some waste-related lessons with the teachers to show them how they can incorporate some fun, educational, and interactive environmentally-themed lessons in their classroom. The teachers loved getting ideas on how to integrate environmental education into their classrooms. The workshop also proved to be a successful networking opportunity for all teachers.
Nature Connect hosted a second excellent teacher workshop at the picturesque Helderberg Nature Reserve as part of the Sustainable Schools Programme. The day's overarching theme was Production, Consumption & Waste, which tied in perfectly with the workshop's surroundings – the newly-built sustainable and eco-friendly multipurpose center in reserve. We had an incredible guest speaker from Waste-ED, Candice Mostert, who gave an informative talk on separating waste items and composting techniques that can be implemented in homes and schools. The teachers were also taken on a guided tour around the building by Candice to learn more about the sustainable building practices implemented in the construction of the multipurpose centre. The day's highlight for most, if not all, teachers was the practical component of the day, which involved building modular structures out of Eco bricks and making a natural building material called cob.
The day was fun-filled, filled with information and practical techniques that teachers can take back to implement in their homes and schools. A teacher from Observatory Primary School expressed the following: "The facility is amazing, and Candice was amazing. The information and activities were awesome", and further said that doing things physically gave her a better understanding/appreciation for the activities and gave her a sense of what works and what doesn't. Another teacher from Hillwood Primary School also commented on the day: "I'm more interested in making our schools own compost by learning more about and doing more recycling."
Our Teacher Workshops aim to make teachers confident and active eco-educators. We create an environment where teachers are not only capacitated, but network with one another and create a community of active eco-educators.