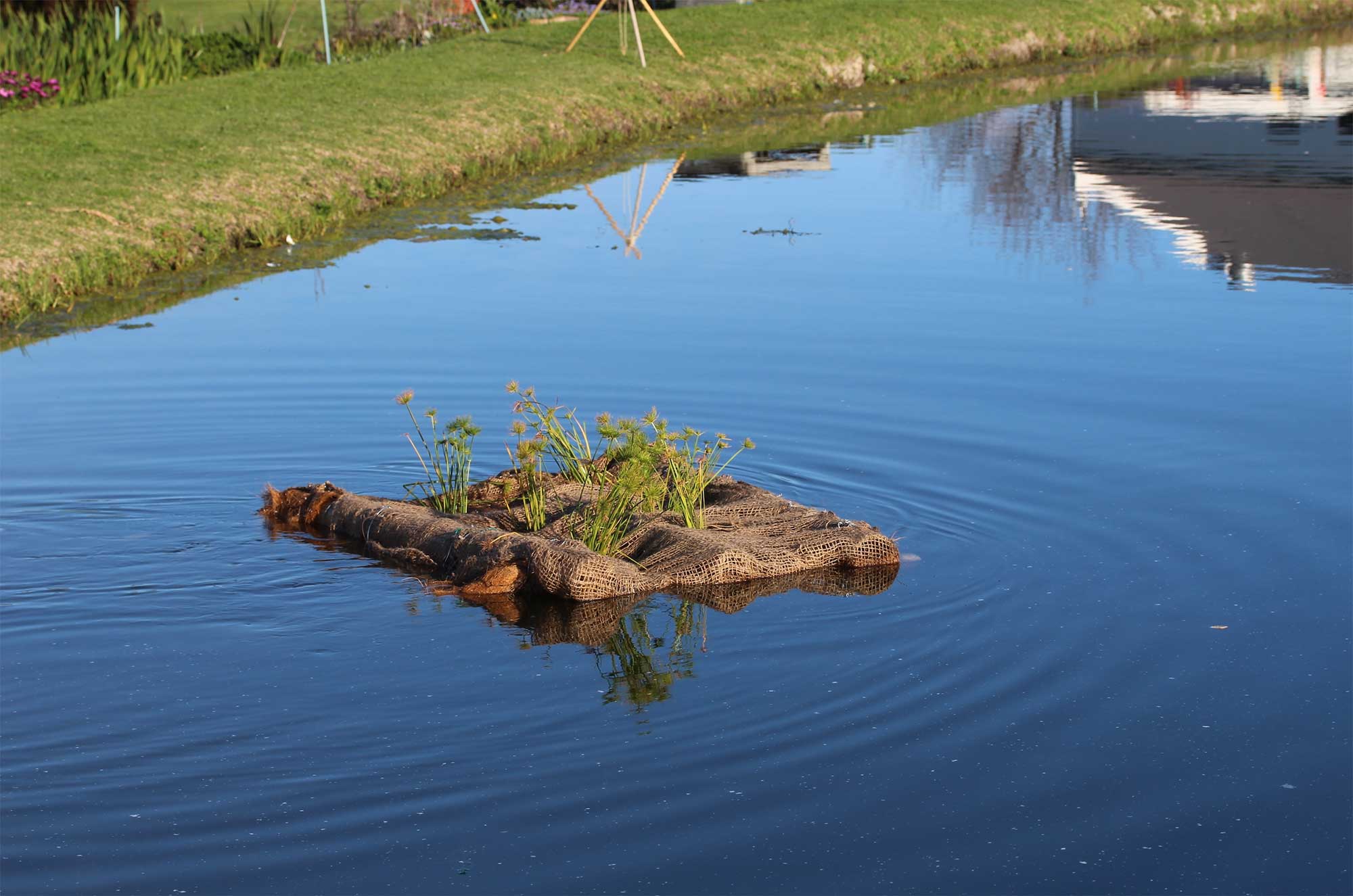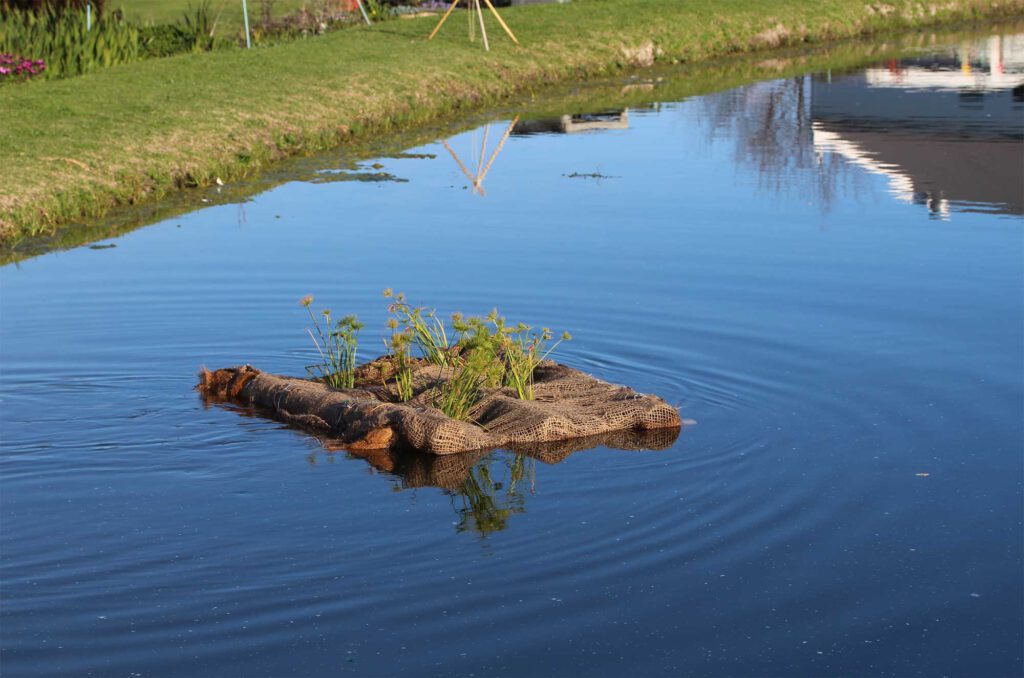 We enjoyed a wonderful afternoon with Somerset College on the 31st August. We worked with the Eco-Club to help them build floating wetlands for their school dam. Floating wetlands are a very clever way to improve the nature of a man-made structure such as the dam. The plants that make up the wetlands filter and clean the water, performing the same role as a natural wetland system. They also provide a habitat for birds, insects and fish living in and around the dam.
The first step in building the wetland is to construct the bamboo structure to support the plants. After that, the bamboo is covered with coconut matting and wrapped with hessian. Small holes are then made in the hessian and the plants are inserted into the floating wetland. The most exciting part of the afternoon was definitely launching the wetlands, with a moment or two of worry that they wouldn't float!
Special thanks to Richard Burns for all his help and to Arno from Maccaferri Africa for their donation of materials.