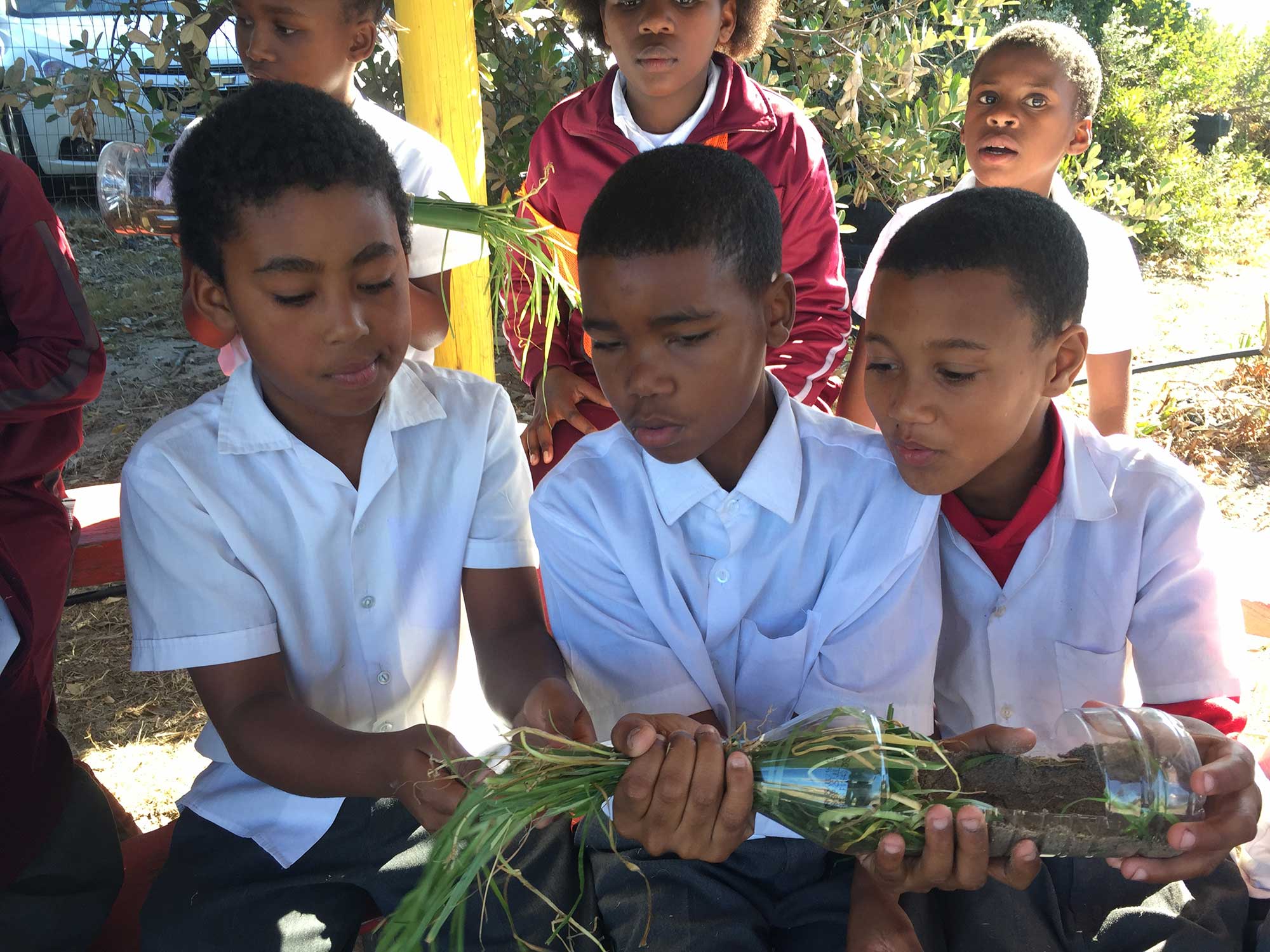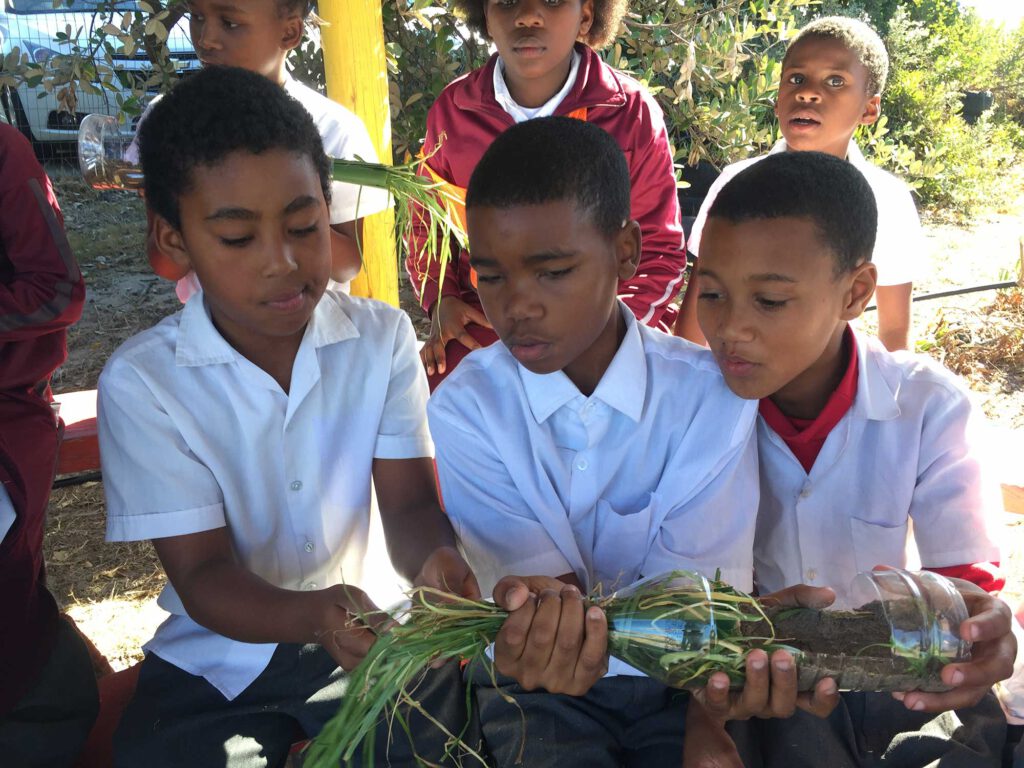 This month we have been running a Water Conservation Programme with six local schools. The programme consists of four afternoon sessions with the school Environmental Clubs where a different water-related topic is covered each week – ranging from understanding water and the need to save water, to how water affects biodiversity and the importance of wetlands.
The highlight of the programme was when the eager Environmental Club learners from Floreat Primary, Harmony Primary, Hillwood Primary, Imperial Primary, Rocklands Primary and Springdale Primary Schools each helped to implement grey water drip-systems in their own school grounds. Taryn van Neel, our Eco-Schools Officer said that "the session was very practical and both teachers and learners enjoyed learning about the clever concept and seeing it work in their own schools". The grey water drip-system involves planting a 2L plastic bottle with holes all around the base next to a tree or bush. These bottles are then filled with collected grey water and the cap is closed. This minimizes water loss through evaporation and ensures the water goes straight to the roots. This easy system teaches the Environmental Clubs a fantastic example of both recycling and good water usage. The learners are able to collect grey water from all around their own schools and use the recovered water to keep their trees watered during the drought!
We support and work with over 50 schools that are part of the WESSA Eco-Schools programme and it is encouraging to see how the children involved become so invested in making a difference to the environment.