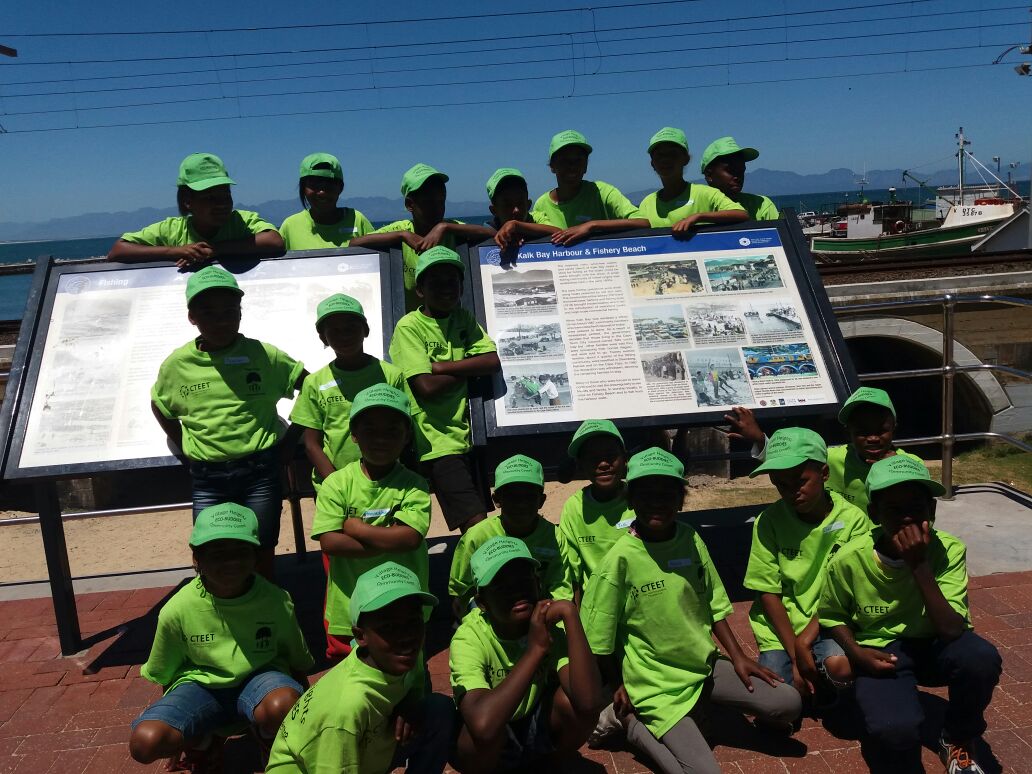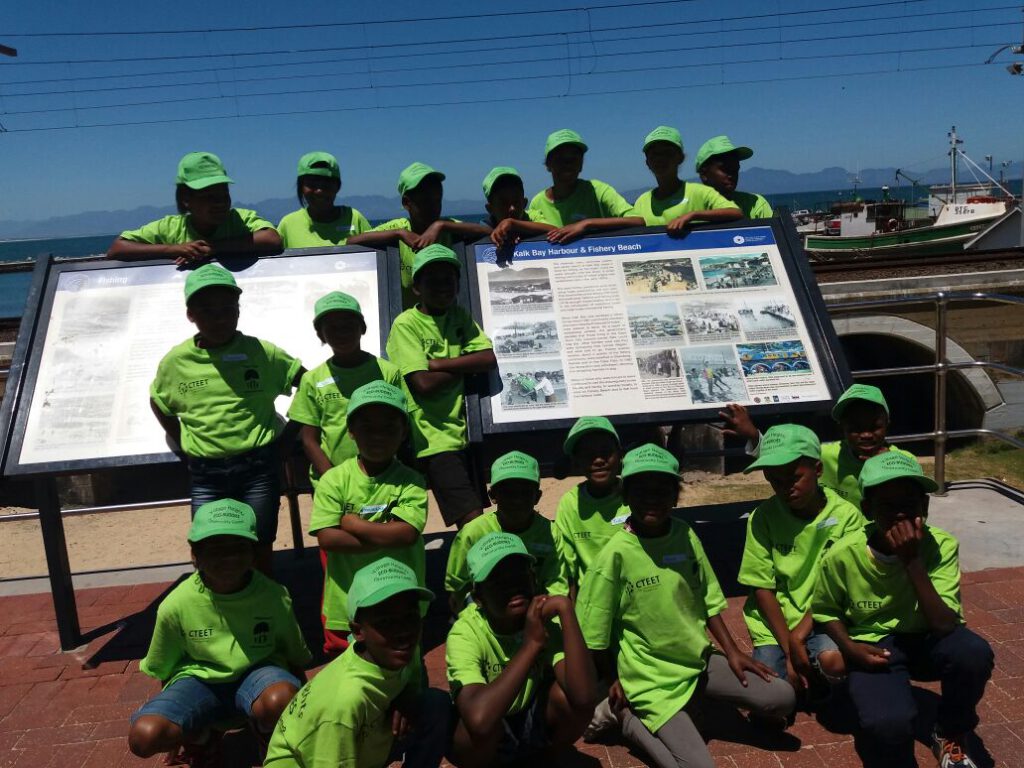 On the 19 December 2017, the Village Heights Eco-Buddies celebrated the end of an adventurous 2017 with a visit to the Save Our Seas Shark Centre in Kalk Bay. Here, the learners attended a short presentation about sharks and their importance in nature.
Thereafter the learners went out to Dalebrook Beach with the Save Our Seas education team and explored the rocky shores where the learners were lucky enough to see a live octopus along the rocky shores.
This was a great experience for these learners as they had the opportunity to touch and feel most of the animals living along the shore. After all the exploring at the beach, Rasheed Satardien, Quemic Area Supervisor, handed the learners their Eco-Buddies T-shirts and caps which were sponsored by the company. This Eco-Buddies group would no longer be able to pass by any of you without being recognised in their lime green outfits.
The group then took a walk along the Main Road of Kalk Bay down to Kalkie's restaurant where they enjoyed some fish and chips, a cold drink and the awesome view of the harbour. This visit to Kalk Bay was a new experience to the entire group and opened their eyes to a place that they never knew existed.