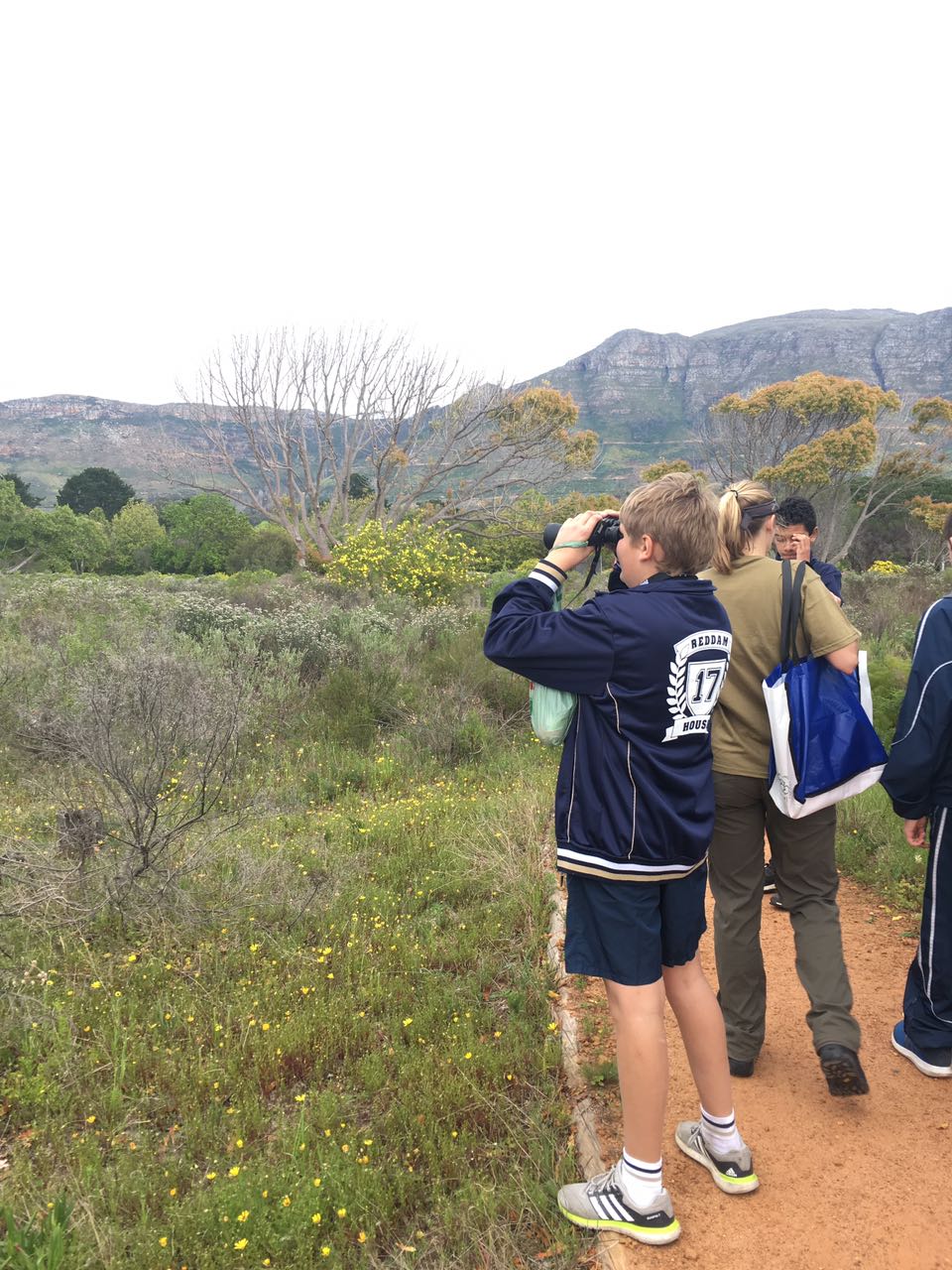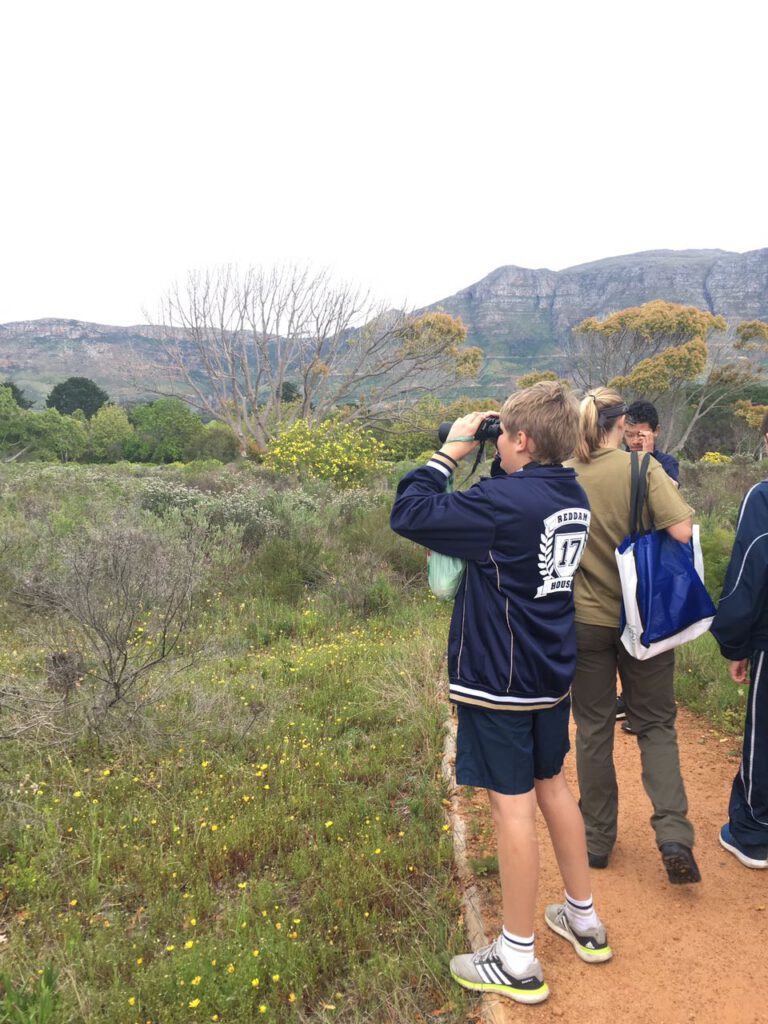 With Heritage Day around the corner (24 September 2017), the grade 7 learners from Reddam Atlantic Seaboard joined us on Tuesday, 19 September, for a fun exploratory outing to Tokai Park. Here the learners were introduced to the concept of natural heritage, with an emphasis on the importance of conservation.
After a fast paced game where the learners had to establish a historic timeline of the Tokai Arboretum, they set off on a biodiversity walk through the restored fynbos area and the pine section of Tokai Park. The aim of the walk was for the learners to identify the plant and animal species they spotted and to compare the biodiversity of the two areas. The students loved using binoculars to identify bird species as well as learning about the different types of fynbos they encountered.
A highlight of the day was the students presenting their findings to the group. A number of very entertaining stories were developed and presented! We loved working with this fun and interesting group – thanks for exploring and learning with us.