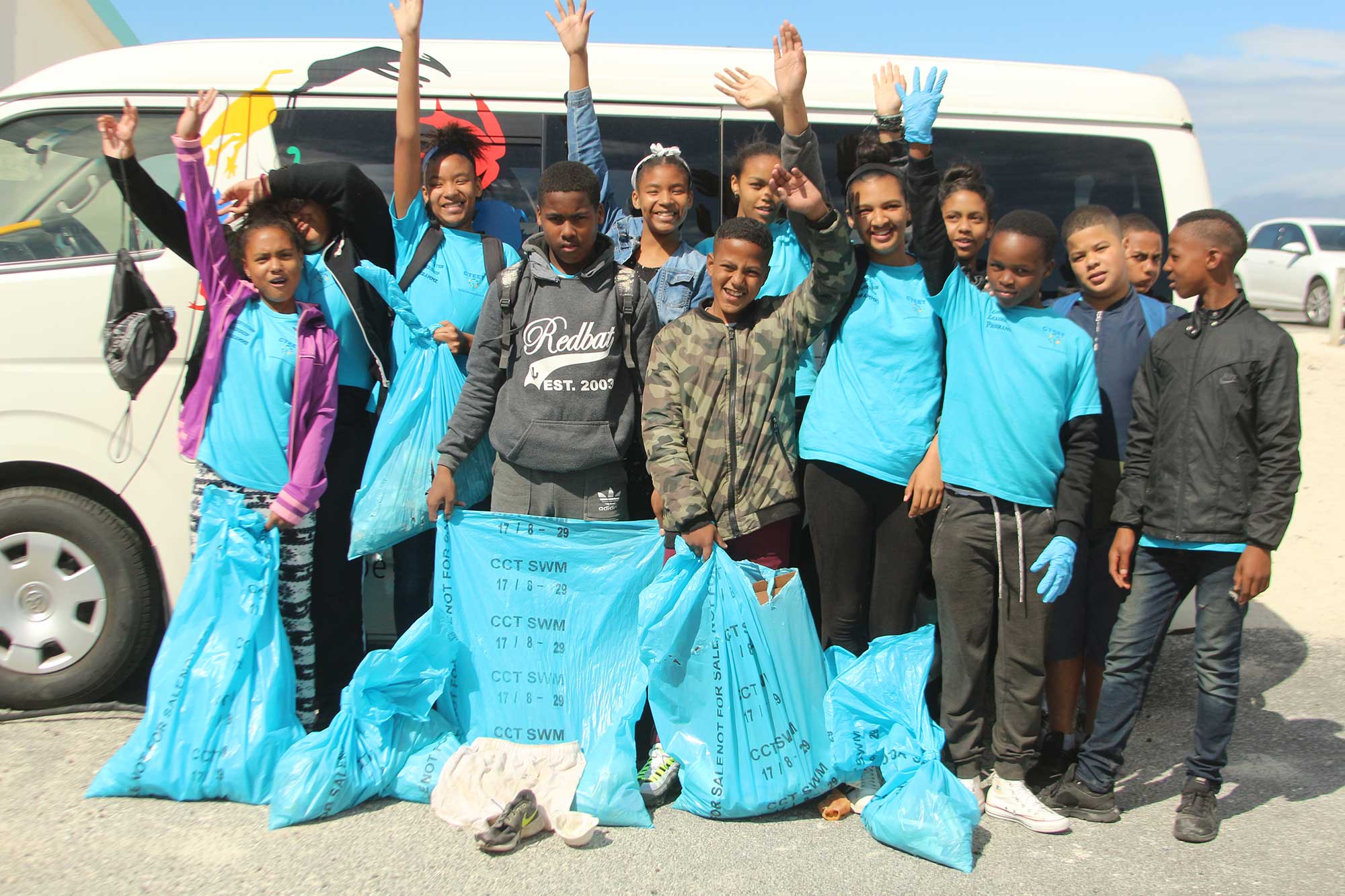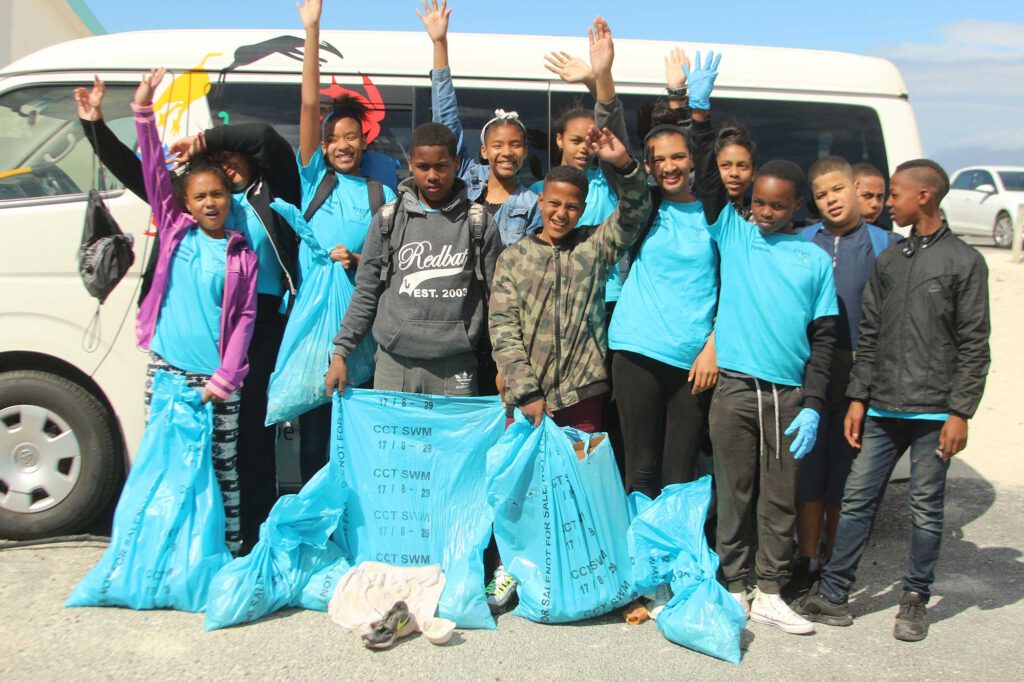 The 16 September 2017 was International Coastal Cleanup Day and we teamed up with WESSA, Eco-Schools, Blue Flag Tourism, Let'sDoIt Africa and the Getaway Magazine to host a cleanup at Sunrise Circle, Muizenberg.
The CTEET Cleanup team was made up of 20 Village Heights Eco-Buddies and 17 of our Conservation Leadership Programme learners, staff members and volunteers. Everyone braved the chilly weather and strong winds to put in their best efforts along the beach. Also joining in were a number of Eco-Schools and members of the public.
The cleanup kicked off with a welcome inspirational message from Karen Merrett, our Education Programme Coordinator followed by a talk on 'Threats to Marine Life' by the WESSA Beach Stewards. Everyone then split into smaller groups of 4 – 5 people to get their gloves, bags and data sheets and hit the beach!
In the just over 1 hour of cleaning, the 12 CTEET groups collected 547 plastic packets or food wrappers, 258 bottle caps and 346 straws! It really hit home how much of our unnecessary plastic ends up in the sea, and how we can make a difference in our everyday life by picking up simple habits like refusing straws.