Kudos to Women in Conservation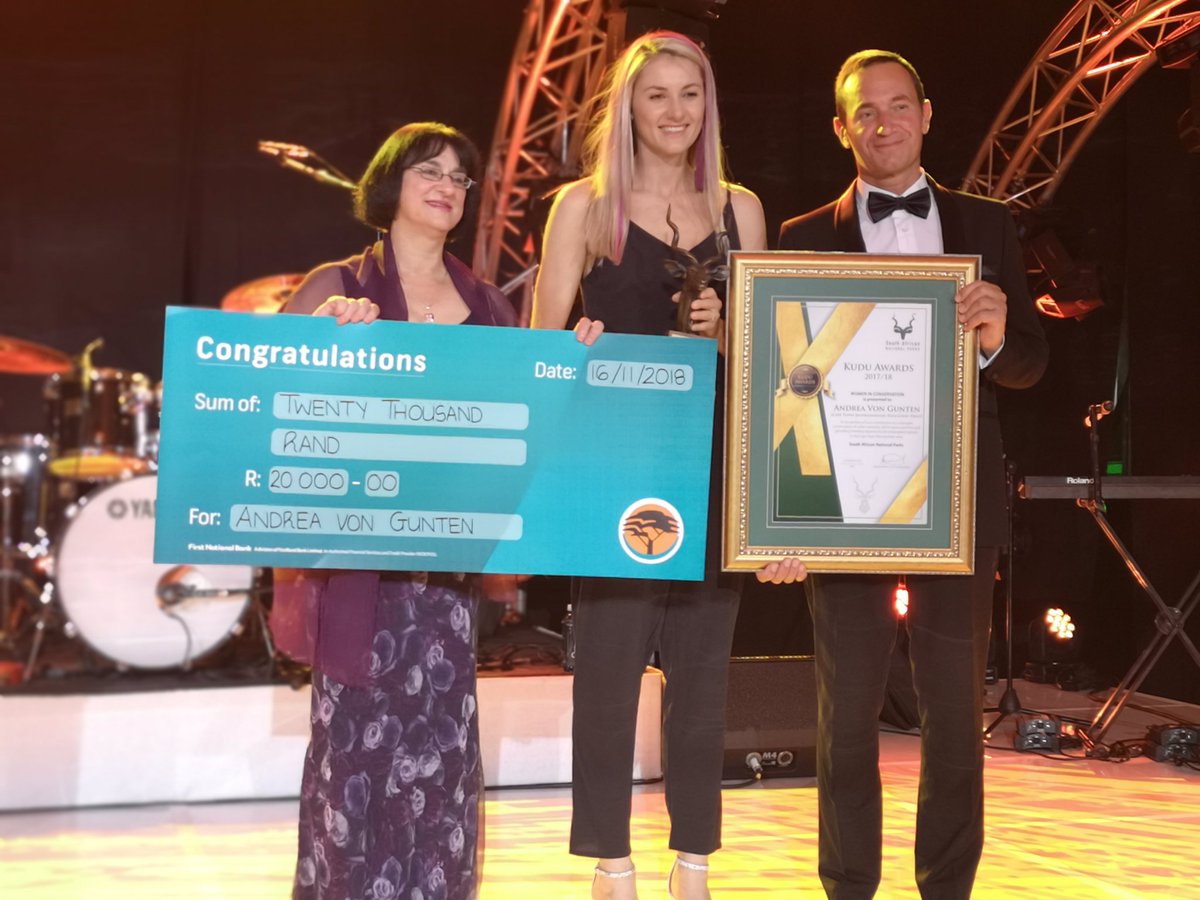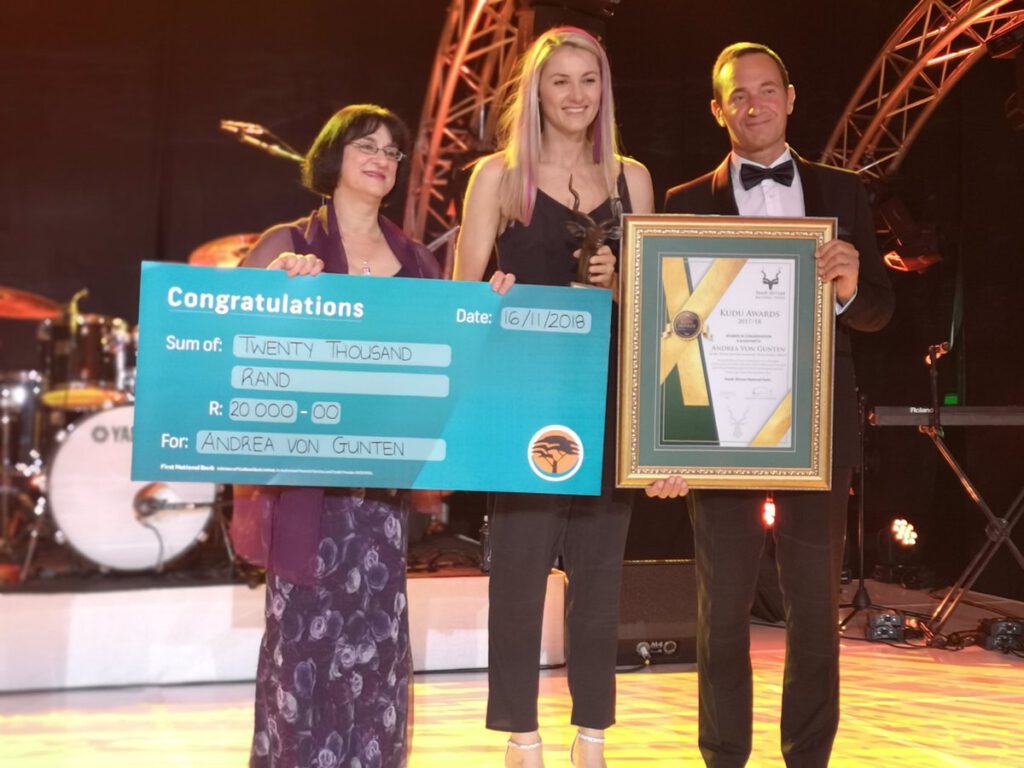 Congratulations to Andrea Von Gunten for being awarded the SANParks Kudu Award for Women in Conservation!
Andrea is the Site Manager of the Muizenberg East Biodiversity Cluster, a position she has excelled in since 2013. This Cluster is a sustainable, modern working example of conservation within a developed, urban setting. It comprises of fragmented patches of natural areas within the Muizenberg area of Cape Town. These sites form an integral part of the City of Cape Town's biodiversity network, and include Soralia Village, Sunrise Villas, Capricorn Business Park, Villa D' Algarve and Muizenberg East Private Nature Reserve, protecting an irreplaceable Vegetation type known as Cape Flats Dune strandveld. These sites are home to quite a number of red list flora and fauna species and provides one of the last breeding sites for the endangered Western leopard toad. The sensitive wetlands on site are surrounded by a business park, residential developments, a shopping centre and a graveyard, all posing potential threats to the ecological integrity of the site and all it conserves. The survival of these urban wetlands depend on the correct management of these sites and strong bonds between partnerships and stakeholders that are coming together and working as one.
Since Andrea has been the Site Manager of the Muizenberg East Biodiversity Cluster, there have been a number of highlights and conservation achievements on site. Her positive interaction with the landowners and various involved parties has resulted in two new developments signing up to become part of the cluster, paying conservation levies and contributing to conservation of the area. Additional successful community engagement has resulted in local children attending environmental education programmes, residents joining in fishing days and biodiversity walks.
Andrea's hard-working mentality and biodiversity successes on site, along with her passion for involving the community in conservation makes her an inspiration for all women working in the environmental sector.