Roaring Success at Pelican Park HS Career Expo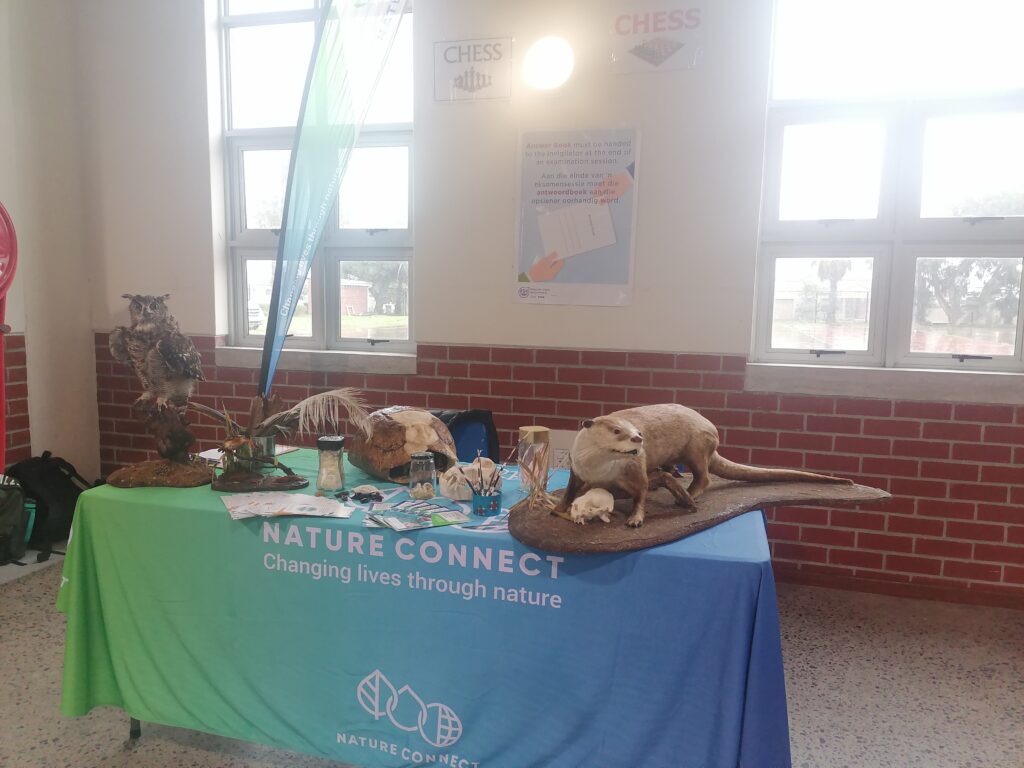 On May 11, 2023, our Sustainable Schools education team had the opportunity to attend a career expo at Pelican Park High School. Nature Connect was initially invited by the school to help broaden the students' perspectives by exposing them to a wide range of careers, study fields, and various opportunities.
Upon arrival, we were warmly welcomed by a group of peer educators, who were grade 10 learners at the school. These peer educators were assigned to each organisation present at the expo and provided invaluable assistance in setting up and throughout the day. Two of the learners assigned to Nature Connect expressed their enthusiasm for our career option after learning so much while assisting us and speaking to the groups visiting our stand.
At 9:00 AM, the excitement grew as our first group of grade 12 learners arrived. Subsequently, the remaining learners arrived in their class groups, each given a designated amount of time to visit every exhibit and ask questions. In total, we engaged with over 400 learners, including both grade 9 and grade 12 students. Grade 9 learners had the opportunity to inquire about various fields and discover the subjects necessary to pursue careers in their areas of interest. Grade 12 learners, on the other hand, had the chance to learn more about their desired career options while expanding their knowledge of new possibilities they were previously unaware of and might now find intriguing.
Many students found conservation particularly interesting, often surprised by the diverse range of career options within this field of study. A highlight for many was the opportunity to observe different animals and ask questions about them, as well as explore ways to contribute to species protection. One learner, who showed great interest during our engagement with her group, even asked how she could be involved in conservation despite not choosing it as a career option.
We extend a sincere thank you to Pelican Park High School for inviting Nature Connect to participate in this event. We thoroughly enjoyed interacting with the students, sharing information about our work, how they can get involved, and the various options available to them.