Working in Nature Conservation is Changing my Life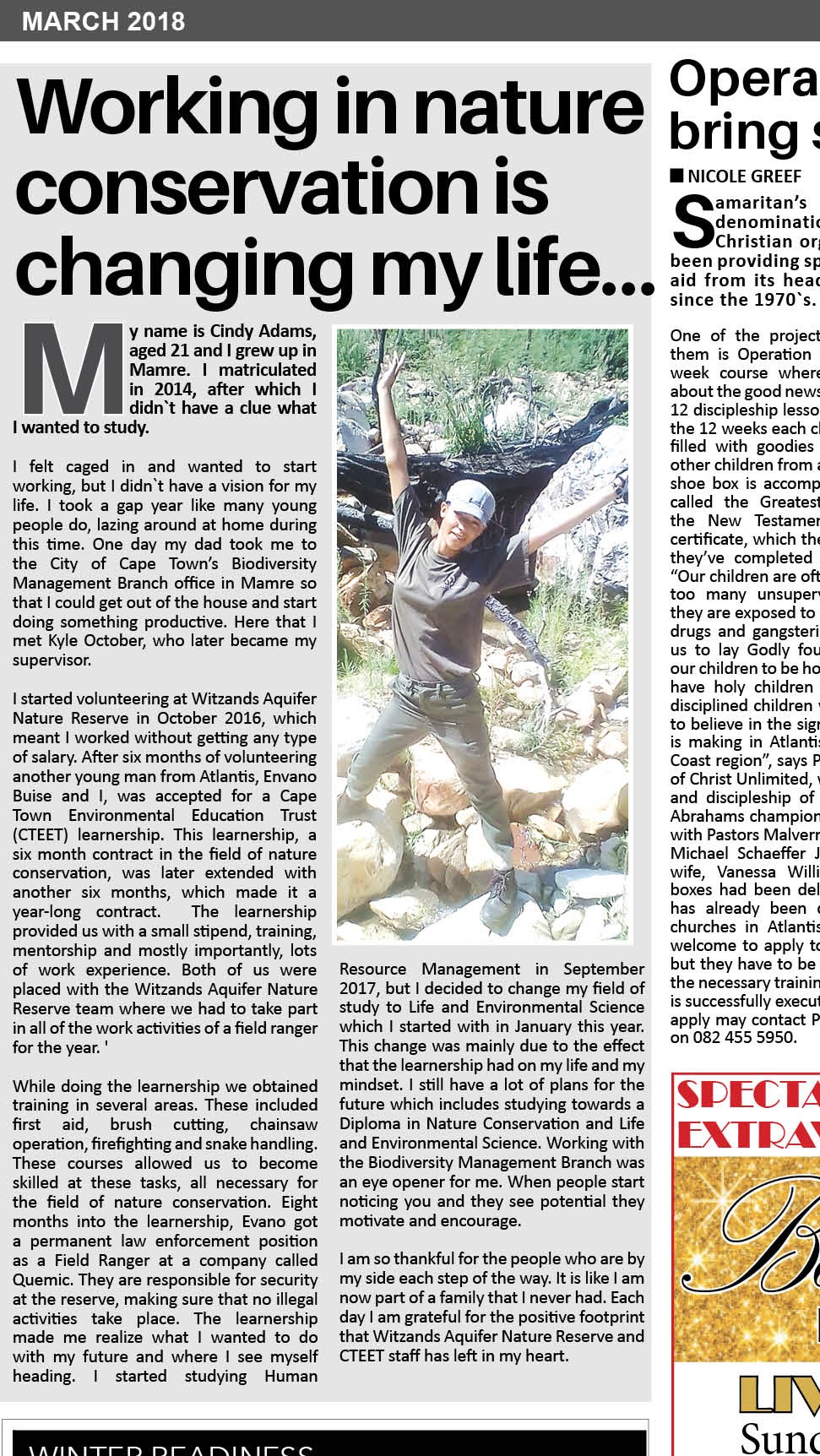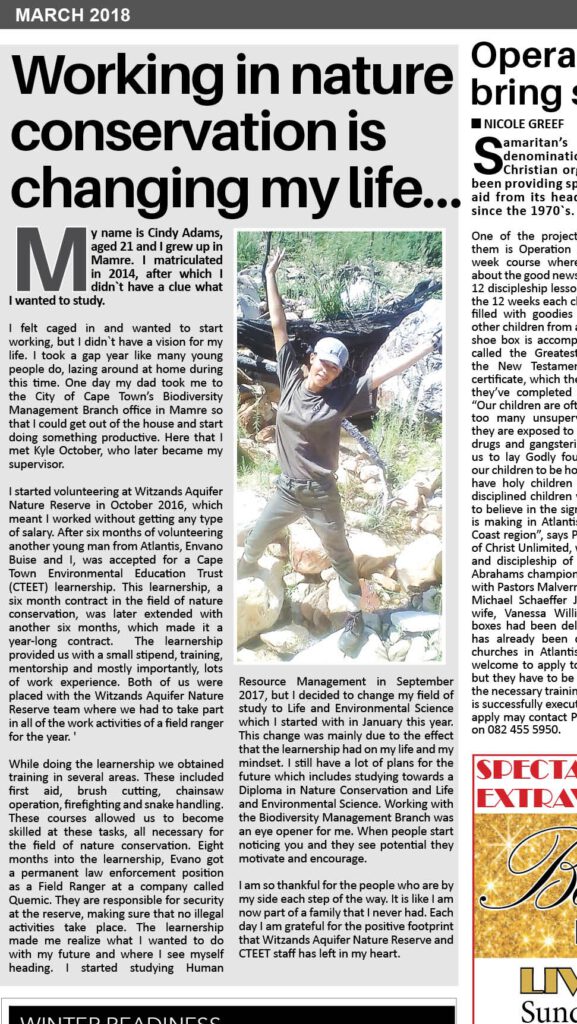 Published in Impact News (Atlantis Community Newspaper, 7 March 2018). Written by Cindy Adams, part of the CTEET Nature Conservation (NQF level 2) learnership 2017/2018.
In partnership with the City of Cape Town we launched a skills development programme in 2007 which, over the years, was very successful in getting individuals trained and into the nature conservation job market. This programme evolved into an accredited, year-long learnership where youth took up positions on City nature reserves to be mentored and gain workplace experience. With funding from CATHSSETA (Culture, Arts, Tourism, Hospitality and Sports Sectoral Education and Training Authority), City of Cape Town and the Table Mountain Fund we launched our Nature Conservation: Resource Guardianship NQF level 2 in 2014, the first to be run in Cape Town.
Since the original programme, we have gone on to offer 4 more learnership programmes – offering a total of 97 positions since 2007. These programmes have included further Nature Conservation: Resource Guardianship NQF level 2 programmes as well as NQF level 5 Environmental Management Learnership and Nature Conservation: Environmental Practices NQF 4 programmes. To date, 80% of the individuals involved in the programmes have found permanent employment or gone onto to further studies, proving this to be an icredibly successful programme. A feather in our cap is that our graduates make up most of the shortlisted candidates for field ranger posts for conservation agencies in Cape Town. This is in part owing to the extra training we put them on during the learnership such as First-Aid, chainsaw and brushcutter training, alien plant ID and the opportunity for the participants to obtain their drivers licences.