Cape Epic Ambassadors – Episode 1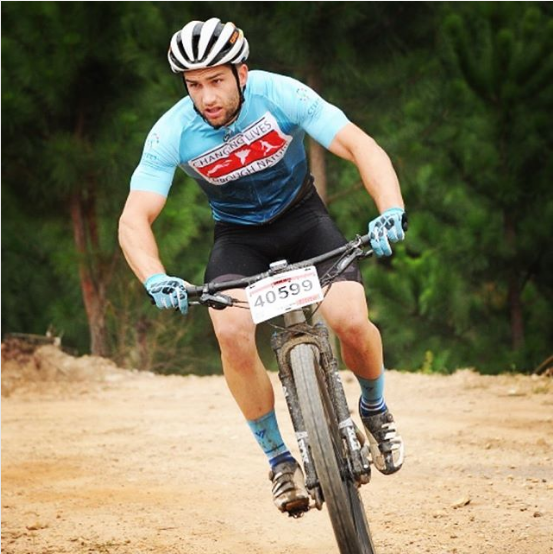 CAPE EPIC AMBASSADORS – EPISODE 1
Written by Bruce Anderson who is one of our Cape Epic Ambassadors!
Bruce and Stephen are campaigning all the way to the ABSA Cape Epic in 2020 to raise funds and awareness for Changing Lives Through Nature! Please visit their GivenGain Campaign Page to support their journey!
To kick things off, Bruce decided that he would enter the Knysna Cycle Tour 80km Mtb Race. But, he wanted to do it differently. So he's done just that. Instead of driving up, he cycled up on his bicycle over 4 days before the race. He covered 557km, rolling his tyres over a mixture of tar and gravel roads. To make it even more of a challenge, he completed it with no back-up whatsoever. Only himself, his thoughts and his bike. To top things off, he completed it all on a 1980's Sancini Racer with tyres as thick as ones pinky!
"It's an absolute stunner of a winter's day in Cape Town and while sitting on my balcony enjoying the warm winter's sun I was reminded of my recent journey to Knysna.
The open roads, the wind gently whistling in my ears, the fresh air filling my lungs and the sun's perfect heat that set the mood for each day are almost too good for one's memory. It's a feeling the mind cannot reproduce in all its beauty and authenticity. All its able to do is make you want to go back and experience it all again to remember exactly what it was like, but then it's gone again, so I'll hold onto the memory for now. Closely.
It was a relatively smooth trip to Knysna, besides for a few somewhat expected obstacles. The 11 punctures, the running out of water up Rooiberg Pass (not even knowing it was the infamous pass until I made it down the descent after the summit made me question my planning!) and arriving at the backpackers in Calitzdorp in complete darkness with no human insight and only a cat to welcome me, made the trip that much more interesting.
What was humbling was how kind people were to me as I traveled through our country side. We are often so quick to judge our country of birth, this beautiful land and our people that have faced so many unique and difficult challenges yet constantly seem to find ways to overcome them. I never once felt threatened or unsafe even though I was alone and vulnerable.
But it wasn't only the people I passed and met along the way who showed kindness, but also all of you who followed and supported me through your donations or simple words of encouragement via various social media platforms that was so greatly appreciated. You are the ones who are really making the difference by being involved in our journey and contributing to what Changing Lives Through Nature has to offer. So, thank you!
Of course, the saddest part of the journey was that I didn't have my partner in crime, Budge join me due to him recovering from his recent operation. Thankfully, it will be the first and last episode that I complete alone. The man is making a quicker recovery than expected!
Onto the next episode……Yeeeuuww"