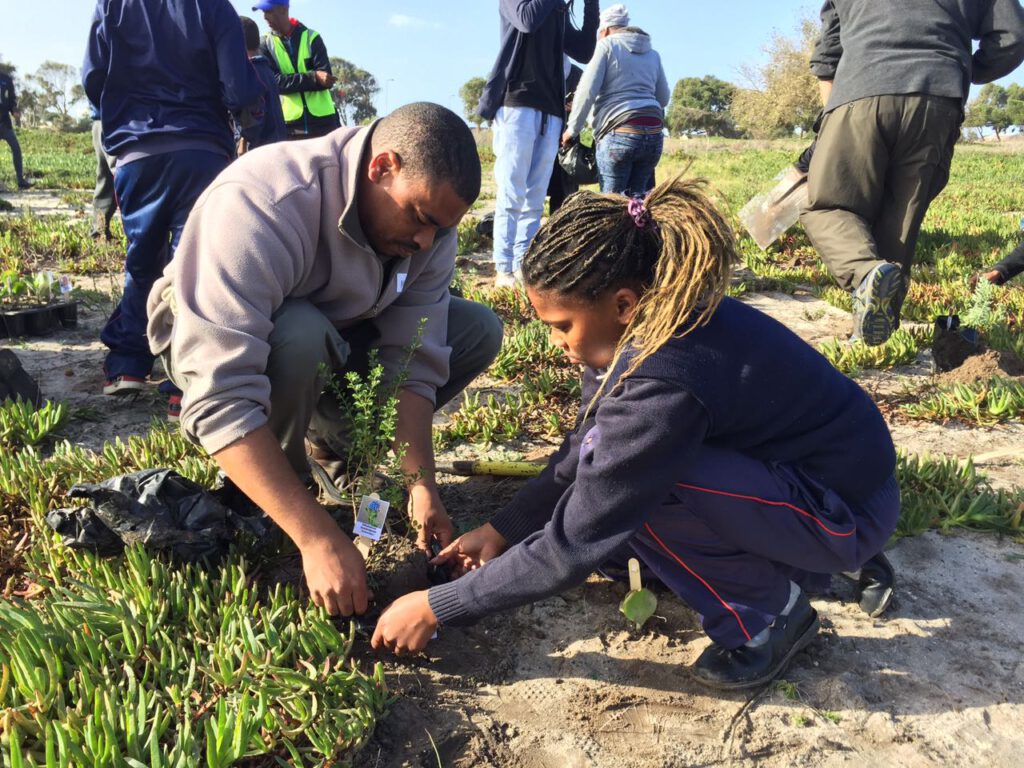 CTEET Educators joined local schools to help create a bird food fynbos garden at Princess Vlei.
The project was organised by the Princess Vlei Forum (PVF), working with five local schools – Floreat Primary, Levana Primary, Harmony Primary, John Graham Primary and Lotus High School. Some of these schools have been involved for some years in cleaning up and rehabilitating Princess Vlei, others are new recruits.
The PVF wrote "for the past few months, the children have been learning about the birds at Princess Vlei through interactive workshops and a simulation game organised by the Forum. They have learnt about what birds need, and what threatens them. Planting a food garden gave them an opportunity to help the birds and other wildlife at the vlei, to beautify the area for the community, and to have fun.
"Over two hundred plants were put in the ground. The plants are all part of the Cape Flats Dune Strandveld system and Cape Lowland Freshwater system. Many of these plants are endemic, threatened or endangered. Restoring the natural vegetation will attract pollinators and feeders, and help to restore the overall environmental health of the vlei while beautifying the area for the pleasure of recreational users. The plants have been selected with special attention to those which provide food for birds, in the form of seeds, fruit, nectar and insects attracted by the flowers."