Gearing up for the World Cleanup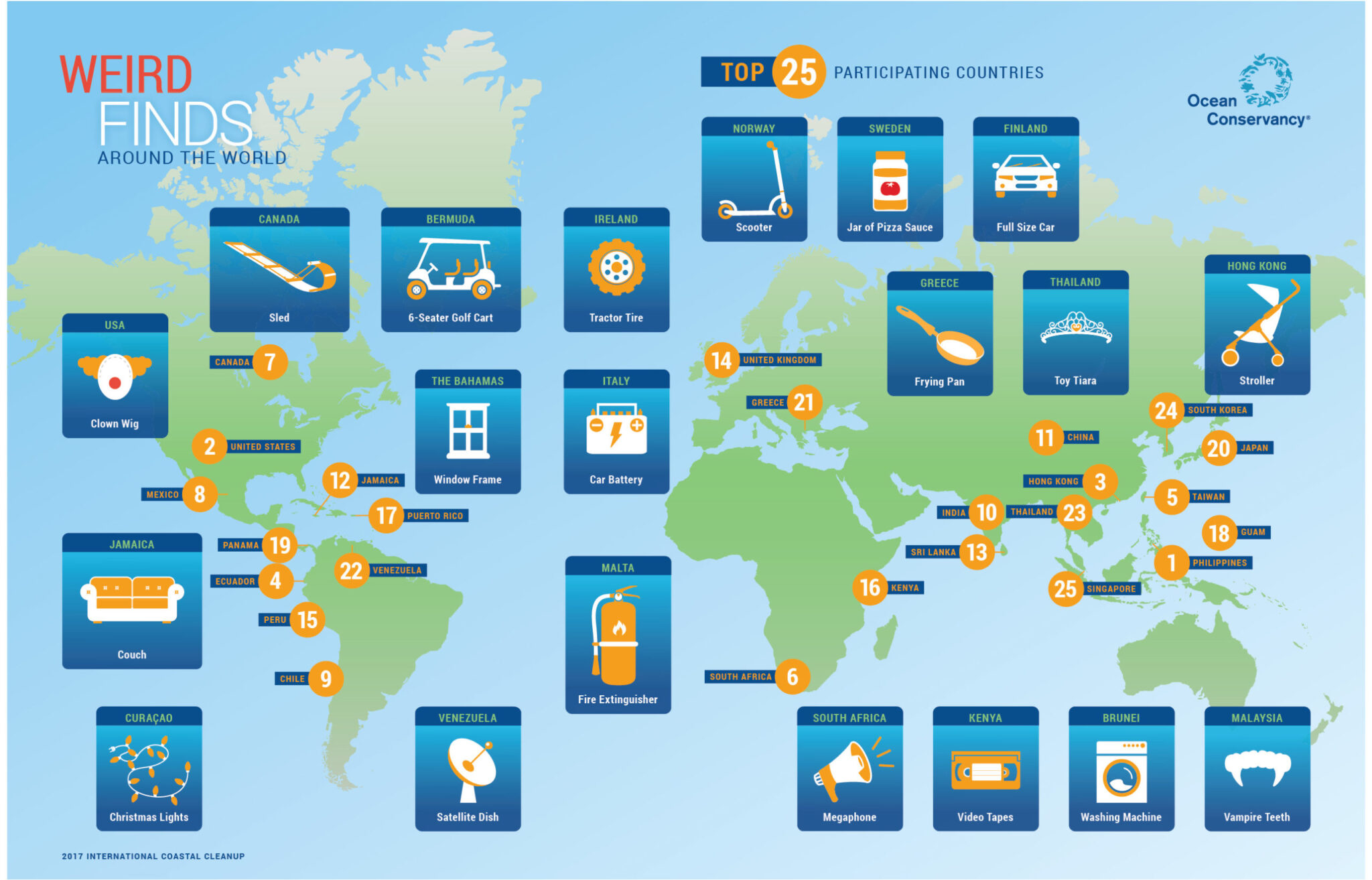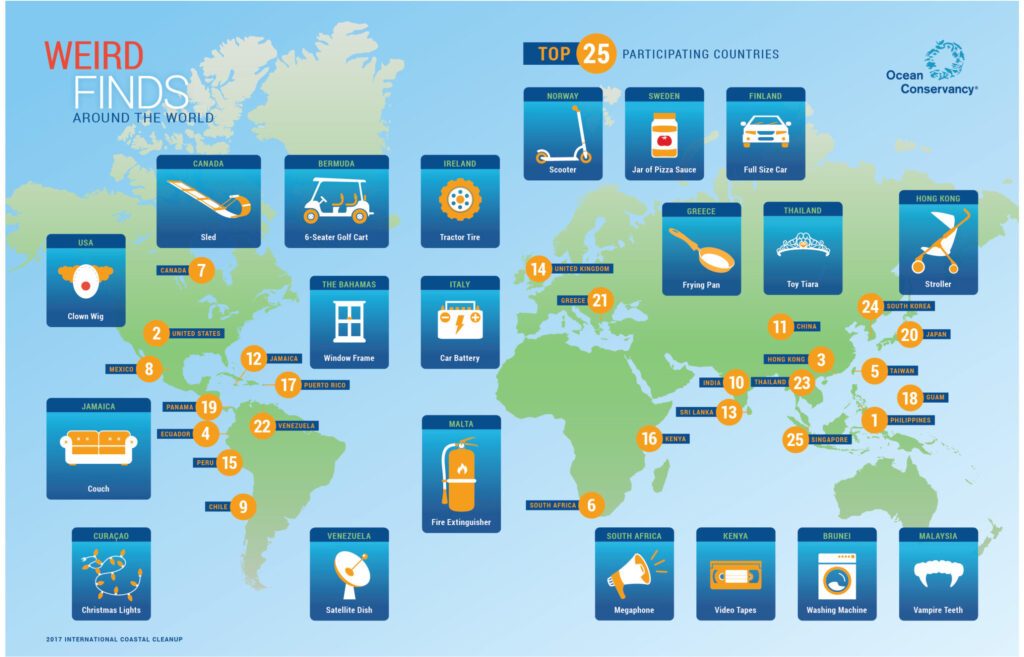 World Cleanup Day / International Coastal Cleanup Day on 15 September 2018 is just around the corner and we are looking forward to doing our part at Sunrise Circle Beach in Muizenberg.
Taking part in the Cleanup also means becoming a Citizen Scientist for the day, by logging your collections on a data sheet or on the Clean Swell App. This means that information from all around the world is collected to show us exactly what is ending up on our beaches. Can you guess what the top 10 items collected in 2017 were?
In South Africa, the top 5 items were:
1. Plastic Bottle tops
2. Food Wrappers
3.Cigarette butts
4. Plastic Bottles
5. Straws
There were also some very weird items found across the world – showing us that everything and anything can end up in the ocean and on our beaches!
So let's all think about how we can reduce these items from ending up in our waterways and oceans by reducing, reusing and recycling!
Infographics and more information can be found at: https://oceanconservancy.org/trash-free-seas/international-coastal-cleanup/